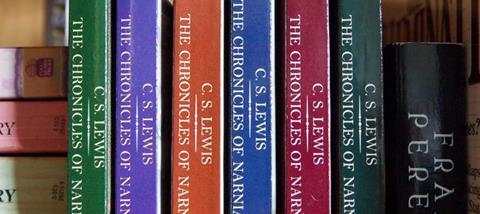 Netflix has just been granted the rights to the complete set of the Chronicles of Narnia series. So, will they honour the Christian message of the story? Will they do justice to the intricate details of the much-loved epics? And how will they fare against previous adaptations?
Here's a trip down memory lane to remind ourselves of the some of the earlier attempts and possibly bring back a bit of nostalgia.

1967
ITV first adapted The Lion the Witch and the Wardrobe into a ten-part series in 1967. Colour TV had only just emerged and was only available on BBC 2, so the whole show is in black and white with some great looking fancy dress.
1979
The Chronicles of Narnia were not touched for over a decade, when the Beeb stepped in with their cartoon adaptation, again only of the second book – The Lion, The Witch and the Wardrobe.
1988
Again it was just shy of a decade before the next attempt came along. This one was popular enough to be nominated for numerous awards including an Emmy.
2005
CS Lewis never wanted The Chronicles of Narnia adapted into film as he was sceptical that the shorter length could do justice to the complexity of the story. His stepson Douglas Gresham decided Disney and Walden could do the job and in 2005 they released The Lion, the Witch and the Wardrobe.
2008
The film was a hit and they got cracking on Prince Caspian, which was released in 2008. They were so confident in its success, they had already started on The Voyage of the Dawn Treader.
2010
Disney pulled the funding on The Voyage of the Dawn Treader before it was finished and 20th Century Fox stepped in to release it. They're currently working on The Silver Chair.
And now we're waiting for Netflix's version…