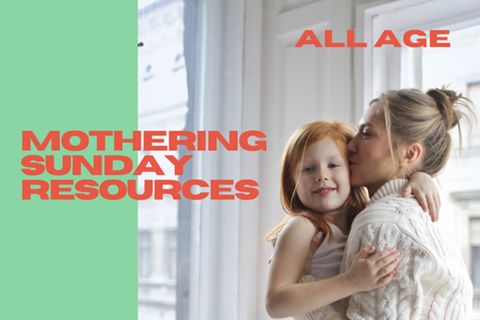 With Lent in full swing and Easter on the horizon, Mothering Sunday can catch up on us quicker than we expected. And as it comes each year, it can be hard to find a new angle on it. But lucky for us, numerous organisations have put out lots of free resources that can help us. Here's a collection of a few you could try.
Home for Good
Mothers aren't always the women who have given birth to us. They may have adopted us, supported our parents or been a good friend who helped raise us. Home for Good is a Christian adoption support charity who know well the spectrum of what it can mean to be someone's mum. They have put out a ton of free resources to try out this Mother's Day. Click here to find out more.

Faith in kids
Faith in kids are a great children's work charity offering an easy, off-the-shelf kid's slot explaining where Mother's Day comes from, and how we should celebrate the women that raise us. Click here to find out more.
The Children's Society
The Children's Society show that Mother's Day isn't only for children. They have put together a compendium of free resources including a small group plan, youth group ideas and an all age service. Click here to find out more.
Barnabas in Churches
Always a good go-to for easy-to-follow plans, Barnabas have a list of crafts that could work in a variety of different settings. Click here to find out more.
Care for the Family
The best way to celebrate a woman who has raised you is with gifts! Care for the Family have sourced a lovely little truffle recipe that children could make a gift to them. Click here to find out more.
However you celebrate, let us know on Facebook, Twitter or email - @YCWMag or ycw@premier.org.uk.