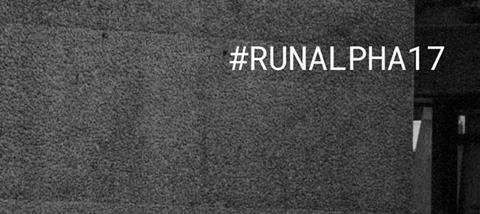 Many of us often struggle to be even remotely productive before breakfast, for others it comes more naturally (as long as a significant amount of coffee is involved).
This November, we want to invite you to a significant breakfast (caffeine included). The Alpha Youth Series is a brand new, totally reimagined series of interactive sessions designed to be an easy springboard for young people to have conversations about life, faith and meaning.
Ben Woodman, host of the new series says: "Our dream for the series comes down to young people being invited into a space where they can be themselves, be welcomed and loved, but also hear the Gospel, ask questions, share their doubts, and encounter Jesus for themselves."
You can join Ben live in London this November at an exclusive youth leaders' breakfast as part of RunAlpha17. Ben will share the vision of the Alpha Youth Series and behind-the-scenes stories, as well as practical advice on running Alpha and encouraging young people in peer-to-peer evangelism.
Run Alpha17 is a training event designed to equip you to run Alpha better, no matter what stage of the journey you're at. Speakers include Rachel Gardner, Tim Chaddick and Rachel Hughes, with worship led by One Hope Project and HTB Worship.
Run Alpha17 is from November 17-18 at HTB London. Book now and bring four of your mates to get £10 off each ticket! Head to alpha.org/ra17 for more details and to book a ticket.