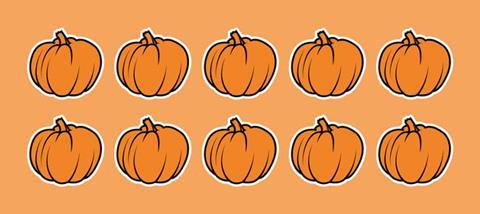 HOPE IT TURNS INTO A CARRIAGE
You've seen Cinderella, right? Well maybe, just maybe, it'll turn into a carriage if you stare at it long enough.
MAKE A PIE
An American thanksgiving classic, there are recipes all over the internet.
MAKE A SPICED LATTE
Or give it to Starbucks and ask them to make you one…
MAKE A LANTERN
Cut it into a cross or heart shape, obvs. Or a very British passive-aggressive sneer.
SAVE IT FOR CHRISTMAS
Wrap it in a tea towel and, hey presto, you have a ready-made baby Jesus.
GROW MORE PUMPKINS
A single pumpkin is filled with hundreds of pumpkin seeds. Think how many pumpkins you could grow! Time to unleash your inner Monty Don!
ADOPT IT LIKE A TAMAGOTCHI
A pumpkin is less likely to play the guilt-inducing music signalling the start of its demise.
USE IT AS A HAT
For fancy dress or as a bold fashion statement.
PROP OPEN A DOOR
Or if your children's resources cupboard is so full it won't shut, jam it closed with the pumpkin.
PLAY FOOTBALL WITH IT
Though your 'ball' may or may not shatter into a million pumpkiny pieces.