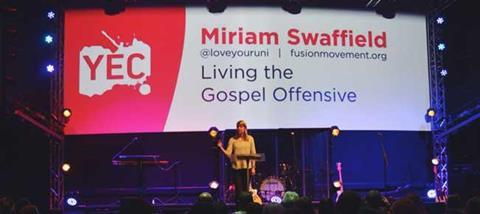 "Wow! That's so weird! It's like…it's all sort of…gone!" These were 14-year-old Matt's words to me as we were praying together. He had just said he'd like to become a Christian and get to know Jesus for the first time. I, the nearby youth worker, was the one who had the privilege to take that step with him.
"What's gone?" I asked him, hoping to make sense of his out-of-context claim. "Just…like…the stuff that was kind of weighing me down. I just felt really…peaceful and…kind of happy."
Matt's encounter with the Holy Spirit changed his life. He was a different person from that moment on. The common struggles of being a teenager in today's world seemed to have fallen off and he had a new-found excitement and resilience for tackling what life may throw at him.
Matt isn't alone. In a society where teenagers are facing increasing anxiety, feelings of isolation and poor mental health, our young people need the life in all its fullness that Jesus offers.
At Youth for Christ, we're all about seeing young people's lives changed by Jesus and so we partner with a number of other brilliant organisations to run the Youth Evangelism Conference (YEC). It exists to inspire and equip leaders to reach young people. We work alongside partners including the Evangelical Alliance, Scripture Union, Pais Movement, the Church of England and Youth Alpha to make this a reality.
This year we will be meeting on Saturday 23rd February in Cambridge and Saturday 23rd March in Preston.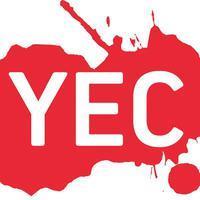 Our theme is #HereAndNow and we will explore how we communicate the timeless truth of the gospel with a post-secular, digital generation. We will be joined by keynote speakers and teenage evangelists, who will share their insights and wisdom on how to reach their generation. We will have the option of eight seminars to choose from, each equipping us in our work to see young people meet with Jesus for the first time. There will be opportunities to meet others like yourself and hear how they are making a difference in the lives of teens. For more info, visit
theyec.uk
.
Youth leaders have a key role to play in introducing young people to Jesus. But more importantly, youth leaders must play a key role in enabling teenagers to share their faith with their peers. In equipping and encouraging young evangelists we don't just strengthen the church now, but for the years to come. The young evangelists of today become the seasoned evangelists of tomorrow. Even Billy Graham had to have a first time. Besides, who better to communicate the timeless gospel to a generation than its own members. The Youth Evangelism Conference isn't just for "grown-ups" reaching young people, but also for the teenagers themselves who want to get better at introducing their peers to Jesus.
Matt's experience was life-changing. His experience of meeting Jesus meant he couldn't help but tell others about what he found. I believe this is how we will change our country, by people telling people telling people about the love of Jesus and enabling a direct encounter with him. Join us at the Youth Evangelism Conference in 2019 to play our part in shaping a generation.
Check out the