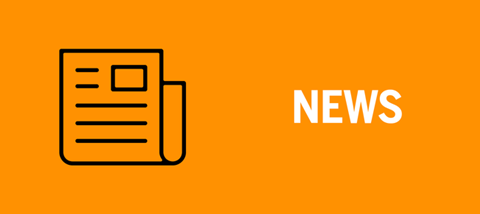 The internet is not for children, is it?
An email arrives, asking me to write about the Bishop of Westminster saying that the internet isn't for kids. I type 'bishop internet' into a search engine, and there he is: third article on the list. I return to the original email and click a different link. Even before agreeing to write, I have used the internet twice.
As the bishop says, the internet wasn't designed for children; but neither was it created for most adults. It was a way for scientists to share information and data. The 2012 Declaration of Internet Freedom begins: "We believe that a free and open internet can bring about a better world." What a great aspiration!
The internet has swiftly become a place of wonder, delight, entertainment, learning, fun, interaction, discovery and exploration. Stephen Fry describes it as: "A city and, like any great city, it has monumental libraries and theatres and museums and places in which you can learn and pick up information and there are facilities for you that are astounding."
Technology is not an enemy, but it does highlight, and often intensify, patterns that already exist. Those may be happy and healthy patterns but they may also be, to borrow Stephen Fry's words again, "really sleazy areas where you wouldn't want your children wandering alone".
How, then, are we going to best equip our children to navigate this city? Because they're already living there, for hours every day, and we may feel that we don't know enough, we haven't got a map or a satnav, and they're already too far ahead of us.
But this is where Stephen's metaphor is so helpful because I wouldn't let my child wander alone and unprotected in a strange city: none of us would! Maybe legislators and internet providers should be doing more, but it's also time for us as parents, carers and children's 'significant adults' to remember that we're the grown-ups!
So, here are five ways to harness the power of the internet for good, in your family:
Engage with what your children are doing online; not just the stuff you're worried about, but the good and positive things too.
Develop your own 'digital literacy'. Who says chil­dren have to be more adept with technology than adults? The internet is packed with information to teach you!
Chat together about what you're accessing online. Be interested so that you are the first person they turn to if they do have any problems online.
Have an internet safety agreement for your family that you all negotiate. Update it as your children gain more independence and begin to take responsibility for their own safety.
Enjoy sharing the good. Have a time once a week where each person shares something good they've found on the internet. Live out Philippians 4:8: "…whatever is true, whatever is noble, whatever is right, whatever is pure, whatever is lovely, whatever is admirable - if anything is excellent or praiseworthy - think about such things."
Maggie Barfield is the product developer for Guardians of Ancora, a digital environment for children from Scripture Union.
Teaching toddlers consent
The Scottish Government has put forward plans to review how consent is taught at all ages. The investigation entitled 'Equally Safe: A deliver plan for Scotland's strate­gy to prevent and eradicate violence against women and girls' includes 118 actions aimed at all ages.
The report proposes rolling out the Rape Crisis sexual violence preven­tion programme to eleven more local authorities. It also has plans to consid­er and revise how sexual consent and healthy relationships are taught at all ages, including for toddlers.
SNP MP Gavin Newlands praised the report as a chance for Scotland to: "show the rest of the world what can be done" to drive down crimes against women. However, certain Christian groups have criticised the report's recommendations. Simon Calvert, deputy director for public affairs at The Christian Institute, said: "Schools have a responsibility to protect all pupils in their care. Instead, this guidance undermines the privacy and safety of children."
According to statistics put out by the Scottish government, there were 58,810 incidents of domestic abuse in 2016-17. 79 per cent of these had a female victim. Since 2007, there has been a 65 per cent rise in sexual crimes.
Norman Wells, director of the Family Education Trust, said: "Politi­cians need to recognise that the school curriculum cannot provide the answer to every social ill. To prematurely introduce the minds of young children to thoughts and behaviours that are completely alien to their knowledge and experience would only confuse and disturb them unnecessarily."
"We have four children and four different styles of parenting in recognition of the fact that they really are different"