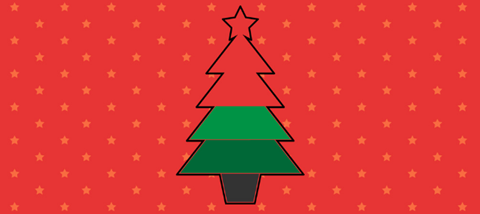 The nativity play written by Ethel and Maud' s grandad in 1909, is replayed by a new generation, while the congregation mouth the words they have heard every year of their lives. The oranges are on annual reorder from the village greengrocer, and the vicar tries to remember which assembly he used last year, before popping into the local school.
Except this year.
The nativity is cancelled, the assembly is on zoom and the oranges have been safely delivered to your porch and now sit waiting while you figure out what to do with them. But Christmas isn't cancelled, anything but. Churches and ministries up and down the land have been adapting, rewriting and creating new tools to share the hope and joy of Immanuel; God with us, one of us; with our children, families and young people.
If you're still searching for the perfect project for your setting, here's a round up of some of the innovative, Covid-secure resources that are being offered this year, whether for the screen, the home, or your local area.
On Screen
National Christingle Service; The Children's Society
On Sunday 13th December, The Children's Society will be putting out the first ever national Christingle Service, playing across The Church of England social media platforms. Churches are invited to register to attend, and full details, including an order of service and instructions for making your own Christingle can be found online. Here, you can also find advice about organising your own '2020' Christingle service, if you prefer to keep things more local.
Time Hunters; Artless Theatre Company
At a time when theatre visits are socially-distanced at best, Artless Theatre Company are offering churches the chance to book a live online performance of their new Christmas show, written especially for 2020, to be shared directly with families, in their own homes. 'Time Hunters: A Quest To Save Christmas,' tells of a disturbance in time, cancelling Christmas, and, as the heroes seek to recover what is lost, they discover the true story of Jesus' birth. This interactive performance takes place over zoom and is fun for all the family. Once booked, churches are able to share the performance as they wish, enabling lockdown audiences to enjoy a festive adventure, putting the nativity at the heart of Christmas.
All Stars Go; All Stars Kids Club
From the people who brought you the Kids Blessing earlier in the year, come a number of broadcasts especially for Christmas, all of which are available for free on the Allstars kids club Go, app. These include: The Allstars Go Breakfast Show which will be back through the Christmas Holidays starting on the 21st of December, also, you can encourage your families to grab a hot chocolate and cookies and snuggle in for a very special programme that will be released on Christmas Eve retelling the Christmas story outdoors. Finally, get ready for a special new year's eve celebration; The Allstars Go Big Show New Year's Eve party live, looking back on the year, with the Allstars kids club family to celebrate and give thanks for all that God has done.
At Home
Christmas Windows, Scottish Bible Society
Following on from Bags of Discovery, during the summer of 2020, a pack containing 10 activity cards has been created to help families explore the story of the nativity as told in the gospel of Luke, throughout advent. Churches can distribute these to their families, together with the craft resources they will need, to help families 'coorie' down and share the Christmas story together, whilst building a window display to share the story with passers-by. "We want families to know that Christmas is always Christmas," shares Jen Robertson, Children's Resources Manager. Whilst it may be too late to get hold of the cards for yourself, you can still join in with a specially produced, family, daily podcast.
Throughout 2020, a team of volunteers have been planning 'at home' sessions for Messy Churches to use, published online and shared all around the world. Many Messy Church leaders have taken to preparing bags of resources to deliver to families at home, perhaps gathering online for a celebration, story time or 'show and tell.' A special pack of Christmas ideas has been prepared for Messy Churches to use this month. Lucy Moore, Founder and Team Leader of Messy Church says; "The Messy Church at home session suggestions are a fun way to keep in touch with your families and this one is a great way for families to enjoy to explore Christmas creatively together."
In Your Local Area
In Search of Christmas, Scripture Union
Following on from the 'in search of Hope' trail created by Scripture Union earlier in the summer, comes this new trail to be printed and set up around your local area. This interactive Christmas trail resource includes a number of clue cards, each of which includes a QR code, leading the questers to a video, helping them to explore the Christmas story together. This resource is an innovative way to share the Christmas story widely across our local area.
Christmas Trails, Muddy Church
Muddy Church is a growing community looking to build worshipping communities and opportunities outside. With an increased interest in connecting with nature and worshipping outdoors, at a time when being outdoors has been safer and more appealing, it is an idea which has grown at a pace! There are a number of trails available, both with and without QR codes, as well as activities people can join in with from the safety of their own homes. Trails can be used by individuals, families and bubbles, as appropriate. They include a Christingle QR trail, QR Nativity trail, a Jesse Tree Advent Challenge and a Blue Christmas Wander, designed for people to have a space to reflect on the year and to find the Prince of Peace in this season.
****
There are, of course, many more resources and ideas which may be of use to you in sharing the Christmas story this year; sessions have been adapted or newly written for use with groups who may be meeting in a distanced manner, or perhaps online, nativity scripts have been created for recording in family scenes, and a plethora of story books are available for delivering to your families.
After many years of doing things the way we've always done, regardless of how helpful, meaningful, or successful they were; this year despite the many restrictions we may be juggling, necessity forces us to do things a little differently and we can be free to try new things.
As we prepare for this season, life is very far removed from what we may have liked, planned or wanted, which is why now, more than ever, our children, families and young people need to hear of God's gift of love to earth, the Prince of Peace, Immanuel. There are many opportunities, resources and ideas for us to use to share this Good News with our community, so, whatever we choose to use, lets see what God does in our midst, this year.