Lisa Skinner highlights an issue that is a challenge worldwide but also here in the UK.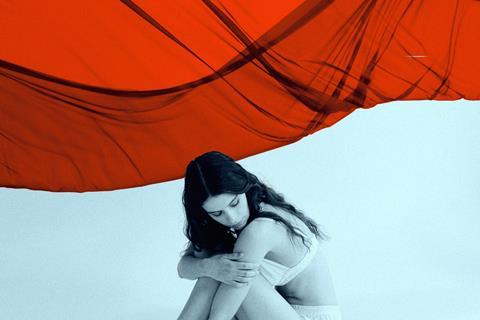 For my daughter, access to the period products she would need to continue to function as normal through this seismic life change was never in doubt. Our family budget would allow for the purchase of sanitary products for her each month and she attends a school where period products are made available free of charge in the toilets. However, while my daughter views this provision as a given, the reality is that more than one in ten schools still don't provide period products, in fact 13 percent of girls in the UK can't access free sanitary products in their school or college.
Period poverty is an issue that has come to the fore in recent years. It is a significant issue globally and in the UK. It refers to the lack of access to sanitary products, proper sanitation facilities and menstrual hygiene education. Many individuals, particularly those from low-income backgrounds, face challenges in managing their periods safely and with dignity. The reality is that there are many who cannot afford sanitary products, an issue that has been exacerbated by the current cost-of-living crisis, the result being that more and more girls are experiencing stigma, anxiety and indignity every month, causing them to miss out on education and recreation.
While the UK government committed to provide free period products in schools and colleges in England in 2020 and the Welsh and Scottish governments introduced similar schemes, the support is still not reaching those that need it most. According to recent research by Plan International UK, one in four girls are struggling to access period products, up from one in ten before the pandemic, they also found that nearly 70 percent of girls aren't allowed to use the toilet during class. In a separate study carried out by Girl Guiding in 2002, it was discovered that 54 percent of girls and young women do not feel comfortable accessing period products at school.
"Christian organisations and churches can play a crucial role in addressing period poverty"
The good news is that there are a number of organisations campaigning for better education and awareness, shame-free access to free or affordable sanitary products, improved sanitation facilities, support networks and policy changes – asking politicians to make period dignity a right by legislating for it in England and Wales, and seeking a commitment from the UK government to eradicate period poverty and shame in UK schools by 2025.
This year on Global Menstrual Health Day (28th May) young activists and allied organisations from across the UK (including the Christian charity 28 Too Many) marched on Westminster in a Period Parade, part of the Every Period Counts campaign. They shared stories of period inequality and the shame experienced by those managing periods in schools and colleges, including distressing accounts of female students being denied access to toilet facilities during the school day and bleeding through their clothing.
Recognising the extent to which period poverty is an issue for many girls, I started to wonder – what part should we as Christians play in this cause? The Bible tells us that we are made in the image of God, as such we believe in the inherent dignity and worth of all individuals, including those affected by period poverty.
Christian organisations and churches can play a crucial role in addressing period poverty by supporting initiatives that provide access to sanitary products, education and hygiene facilities. We can contribute resources, raise awareness and actively work towards eliminating the stigma associated with menstruation.
If male school teachers forget that woman have a monthly cycle then this is a reminder to male youth leaders' too, should you need it.
It's also worth being aware of any who are in families where low income might lead to period poverty.
The hope is that we will reach a point when all our daughters can approach their periods free from fear and anxiety, and that includes those in your group.

Lisa Skinner is co-owner of Order in the House - a Decluttering and Professional Organising company in Northern Ireland – find out more at www.orderinthehouseni.com
View full Profile