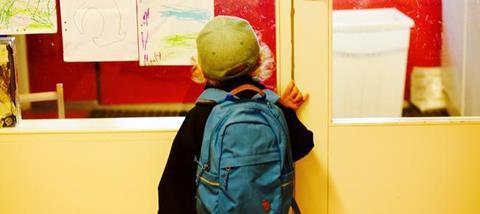 Schools are gearing up to start and parents, teachers and students alike are bracing themselves for the return to the school routine. In Proverbs 22:6 we are reminded that what we learn as a child will stick with us through adulthood. As people who care about raising children and young people, we have a huge part to play in this. This first big change into primary school teaches us how to manage each next step, and we have an important task in making sure children manage this well. Often there is lots of advice for children going up to secondary school and we can miss the important landmark of moving up to primary school. Our little people are taking a big step in their shiny new school shoes and we want to support them in this.
We received a letter this week (unnamed so apologies for the lack of credit!), which contained some kernels of wisdom that we believe are worth passing on. Hopefully this timely letter will be a blessing to you and your children.
Give your children a chance to practice putting their school uniform on before their first day. You can explain that this will become a regular part of their life now and is a big and exciting step. You could even teach them to fold it back up at the end of the day. This will help them on PE days when they won't have your help.
Take a photo of them in their new uniform and in their own clothes. Talk about the difference to help them understand the difference between school days and home days. Also, getting the photo before the first day rush might be a bit easier for everyone involved!
Make a large, colourful timetable with picture cards that explain what each day of the week will hold. You could use a picture of a book to show school, a ball to show sports time, a swimming costume to show swimming lessons. You could pick the picture and make it together. Backing them on Velcro means the timetable can be flexible but make sure you make the changes to it together.
You could use dolls or teddies to roleplay what a classroom might be like. Explain things like the register and putting your hand up to answer questions.
If they are taking a packed lunch, you could make the lunch together the night before. Choosing fillings and extras may be a helpful distraction from any nerves. Making this a routine can be used to teach healthy eating and give ownership over their eating habits.
Let them help choose a new lunch box, pencil case or school bag. Bring this out as a happy adventure and a chance for them to shape their identity.
Elasticated skirts or trousers and slip on or Velcro shoes will be helpful for them when they have to get changed.
Write or sew their names in everything and show them this. Explain why this is important. It may even be a chance to practice writing it themselves elsewhere.
Always tell them who will be picking them up after school. If this changes, make sure the school lets them know. The security will be appreciated!
Routine is important at any age, but especially when we are young. We hope these will help you to build up a good routine together and that all our little ones settle into their new school well.