Claire Hailwood reflects on her own youth as she advises her daughter on what is and isn't OK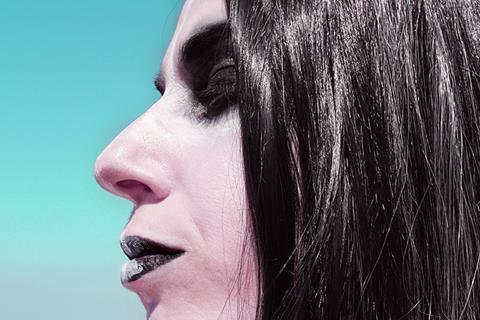 When I was 13 my trademark look was a floor length, crimson, crushed velvet skirt, accompanied with thick black eyeliner that matched my nails, a black top, finished off with lacy black gloves.
It was quite the statement.
At 13, I was trying to figure out who I was, what I believed in and what I was against. In hindsight, I recognise that I was trying to express outwardly what I was feeling inwardly – that I was angry and didn't fit in.
It was a short-lived phase.
It would be fair to say it wasn't my parent's favourite period of my sartorial life, but it was one they gave me freedom to explore – that infamous skirt was a gift from them.
Daughter #2 has always had a unique sense of style. Aged three she would put a swimming costume over the top of any and every outfit she wore. She'd climb trees in princess dresses and wellies. I often wondered what adolescence would bring and how I'd respond.
About a month ago I stood with #2 (now teenager) in a shop looking at a wall of tiny pairs of shorts and crop tops remembering those musings trying to stop unhelpful cliches like 'where's the rest of the top' or 'I've got belts bigger than that' slipping out.
There were lots of choices that day. Some I loved. Some I didn't.
On this occasion I was the one paying, so I could have refused to buy some items. My older teenager has more autonomy (and a part time job!) so now buys most of their clothes. Can I, should I still have an opinion on what they wear as they live in my home and are still under 16?
Here are three things I'm learning on this journey
1. What of this is about me?
Is my negative response just my preference and if so, what's important in that and what isn't? Is it because of some entrenched views from my own childhood? Is it triggering me and therefore my reaction is not proportional to the outfit choice in question?
When I interrogate what I feel I am better able to discern what I need to get over and what is rooted in godly principles. There's nothing like being a parent for shaping our character – here's another opportunity to invite God to mold us some more (and maybe re-invigorate our wardrobes too!)
2. Where is the line?
Once I've got rid of the unhelpful 'me-ness' in the mix, I can work out where my non-negotiable line is. Boundaries are important and we will need them. Maybe it's to do with age-appropriateness or language on clothing? Whatever it is, I need to understand why because then I can communicate it well (and hold fast when it's challenged).
The Holy Spirit is our helper, our guide, our counsellor – there were a couple of occasions in that shop where I asked HIM to give me conviction to make decisions. I want to make godly decisions not fearful ones.
3. Keep talking
As we shopped, I remembered the desire I had to be different, to push against the norm (represented by my parents) as a way of trying to find my own identity. I admire that same spirit in my girl. As far as it depends on me, I've resolved that this will not be a battlefield. I need to keep finding ways to talk about fashion and individuality and celebrate it. That way it's not only a topic in the changing room when I say 'no' to something.
And I need to remember that this is just one part of the privilege of parenting, so I need to maintain perspective. I need to trust in some of the character that I trust is developing and allow that individual expression through what she wears and how, even when I'm uncomfortable.
And I'm grateful that my girl taught me to rise above potential embarrassment on the day she chose to wear a swimsuit over her winter coat, paired with some goggles on a trip to the supermarket.

Claire Hailwood is a former youth worker and is involved with her husband at Freedom Church in Worcester. They are parents to four children
View full Profile