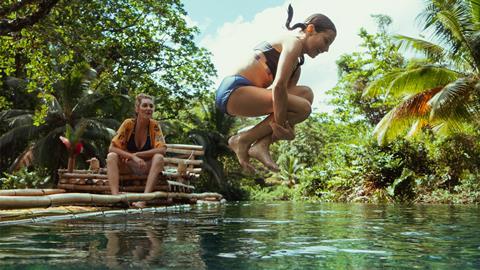 Jamaica is an island paradise nestled in the Caribbean Sea teeming with picturesque beauty and a lively and authentic culture. With its breath-taking beaches, verdant mountains, and refreshing waterfalls, this island is an ideal holiday destination for families seeking adventure, relaxation, and unforgettable experiences. The Jamaica Tourist Board's website, www.visitjamaica.com is a wonderful asset as it guides visitors on the best options to explore the island, find and book accommodation and share insider tips to help your family experience the best of Jamaica.
Affordable Family Accommodations
'Come back to living'
Finding budget-friendly accommodations catering to families is essential when planning a holiday. Visit Jamaica's where to stay page offers a wide range of options suitable for families of all sizes and budgets. From all-inclusive resorts to cosy guesthouses and bed & breakfasts, you'll find something that meets your needs.
Some of the family friendly resorts includes Sea Garden Resort, Moon Palace, RUI Ocho Rios, Beaches, Royal Decameron, Ocean Coral Spring by H-10 and Bahia Principe. These and other properties not only feature stunning surroundings but also boast world-class amenities like kids' clubs, water parks, and family-oriented activities.
If you're looking for a more intimate experience away from busy tourist areas, consider staying at one of the island's charming guesthouses or bed & breakfasts. These establishments often provide personalized service and enable your family to immerse themselves in local culture.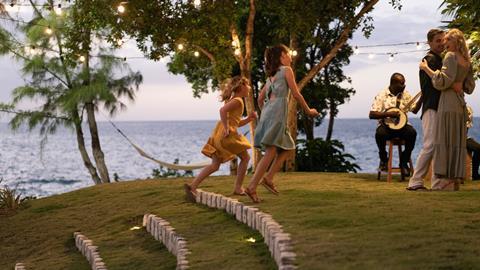 Exciting Attractions & Activities for Families
'Come back to adventure'
With over 175 attractions, Jamaica is filled with many unique experiences that cater to every family member's interests. Whether your family is into adrenaline-pumping adventures or learning about history and culture, there are plenty of activities to keep everyone entertained during your stay.
Nature-loving families can explore Jamaica's lush landscapes through various eco-adventures such as zip-lining through tropical rainforests, hiking in the famous Blue Mountains, identifying some of the 28 endemic species while bird watching, identifying some of the 28 endemic species or taking guided tours of the botanical gardens . For those seeking relaxation, Jamaica's white sand beaches and crystal-clear waters are perfect for family beach days and water sports.
History enthusiasts can delve into Jamaica's rich heritage by visiting historical sites like Port Royal in Kingston, the Rose Hall Great House or Greenwood Great House, former plantation mansions in Montego Bay or the Bob Marley Museum in Kingston, which celebrates the life and music of the legendary reggae icon.
We invite you to explore some of the attractions available on our website. Other resourceful sites include Chukka Caribbean Adventure Tours and Island Routes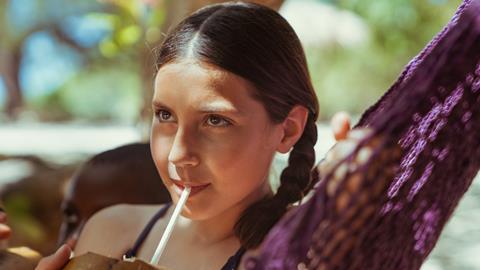 Savouring Jamaican Flavours as a Family
'Come back to yum'
No trip to Jamaica is complete without indulging in its mouth-watering cuisine. From sizzling jerk chicken to the national dish of ackee and saltfish, Jamaican food is a delightful mix of flavours that will satisfy everyone's taste buds.
While upscale restaurants can be costly for families, you don't need to spend much to enjoy authentic Jamaican dishes together. There are several 'jerk' eateries where the cuisine may be enjoyed as well as several outlets across the island specialising in patties, the perfect fast-food option when visiting.
Roadside vendors selling tropical fruit is also an option to taste some of the fruits available and a great way to interact with the locals. Don't miss out on popular food festivals like the Portland Jerk Festival or the Seafood Festival for an authentic taste of Jamaica's culinary scene.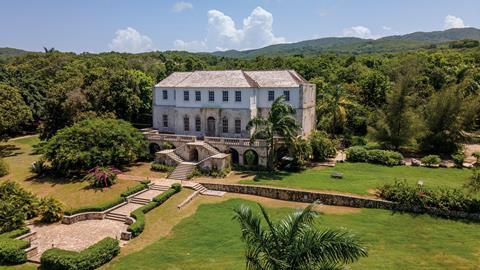 Family-Friendly Transportation in Jamaica
Transportation can be a significant expense when traveling with a family, but with careful planning, you can save money while exploring Jamaica together. One budget-friendly option is using Knutsford Express that offers scheduled coach transfers between all major towns.
Alternatively, consider renting a car if you plan on visiting multiple destinations across the island.
Reputable car hire companies that will ensure you get the best deal possible for your family may be vied on the Jamaica Tourist Board's website.
Jamaica's captivating beauty, rich history, and vibrant culture make it an unforgettable destination for families. With Visit Jamaica's travel deals you can experience the island's many treasures. So, pack your bags, grab those enticing deals and 'Come back to the vibe that comes alive in Jamaica.'