Wayne works for Christian Connection in Schools (CCIS) with children, young people and staff in schools in Slough, Windsor and Maidenhead. He explains what he gets up to.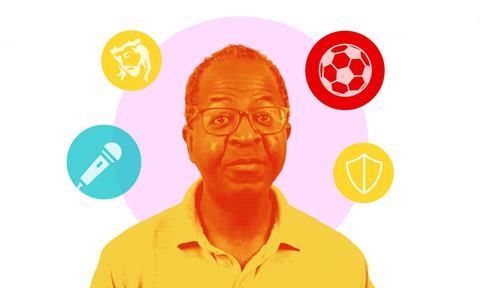 THEME TIME
There are themes to most of my weeks.
I start with admin (emails and calls to various people – this continues throughout the day).
Then a to a school for an assembly and what I call 'Before and beyond', which includes time in the sixth-form common room. I also chat with the staff I meet in the staff room and around the school.
This is followed by a visit to another school. Around lunch time I typically take a walk and the afternoon finishes with emails and phone calls from the day.
Beyond this general routine there are particular events such as school productions, proms and music concerts. Also, there are occasional visits to a local church to give some feedback and connect with parents / carers.
Weekends are generally clear – particularly Saturdays. Generally when schools are open I am involved, so I take time off in lieu and my own holidays during school holidays.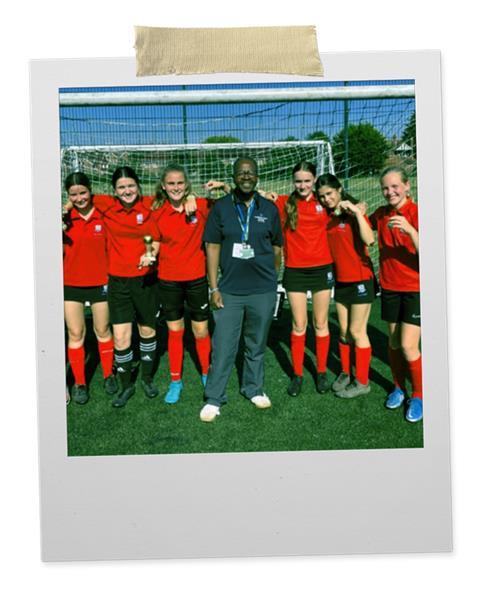 BEST BITS
What I enjoy most about schools' work is the opportunity to be flexible in a variety of situations which all lead to the central point of 'making Jesus known'.
For example, I have recently been at something called BASH (Berkshire Association of Secondary Heads) where I was sat between two headteachers and shared a little of what schools invite me in to do.
Then, 20 minutes later it was time to share Jesus with a few hundred Year-9s and 10s at their assembly.
I also attend school proms – these are really great fun. At the last one I attended a few days ago, I had a conversation with an 18-year-old lad which he instigated.
He wanted to talk and the prom provided that opportunity. There was what I call a tangible hunger as I encouraged him to read Mark's Gospel, consider an Alpha Course and connect with a local church.
He's been back in touch since and who knows where this may lead? Attending a school production or sports day also brings great enjoyment and opportunities to chat informally with a variety of people on a number of matters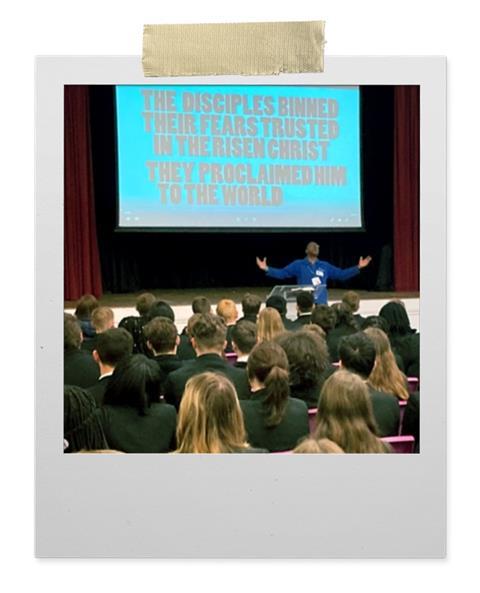 PRAYER
What I'm praying for is that the conversations with staff, pupils and others currently in school will point them to Jesus. We have a chance to share Jesus where we are. That is my aim as I visit schools and connect with children, young people and staff both in school and out of school.
There are tough times in this job, and they can often change my weekly plans at the last minute. These include suicide, bereavement and family breakdown – just today as I write yet another local teenager has lost their life while getting into difficulty in the water.
There has been so much sadness and pain – tangible pain – at funerals I have been to over recent times. That is just so hard!