You are looking through your local newspaper (physical or online) and discover that your church is featured. Slightly excited you read through the piece and discover to your horror that someone in your congregation has been accused of sexual abuse in one of your children's groups. Your heart sinks. If it's true, you imagine the pain for that child now and in the future, and that your church is 'in the news' for all the wrong reasons with a stain on the church's witness for a generation.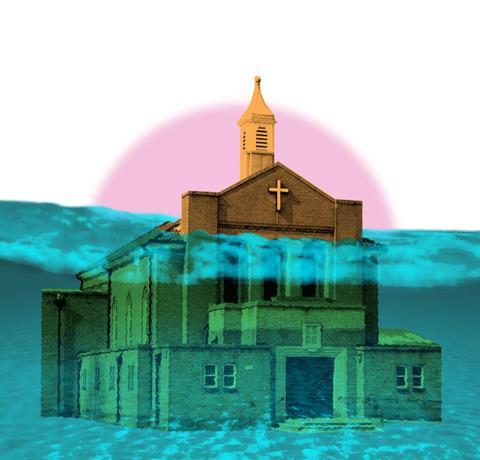 It doesn't bear thinking about, but Emma Lawson's safeguarding piece in this month's issue suggests that such a scenario is altogether possible.
Quoting from the seven-year Independent Inquiry into Child Sexual Abuse (IICSA), investigating a range of institutions including the Catholic Church and Church of England, she writes that "babies, toddlers and children are potentially at risk, with current estimates indicating that one in six girls and one in 20 boys experience child sexual abuse before the age of 16".
She goes on to say, quite alarmingly: "In some areas, IICSA found that good safeguarding practice was hard to find, with thousands of children put at risk. One of the reasons for the difference in safeguarding practice was a lack of consistent standards and accountability."
Can you imagine the devastating effects on the victims of this, and their attitude to church if such practices took place when they thought they were in a safe and godly place?
We have had the privilege of running safeguarding material for many years, apart from a break when staff changed at Thirtyone:eight. It may not be the first column you turn to, but it could be the most important if it pushes you to change your safeguarding approaches to flag up potential problems and ensure that anyone wanting to abuse children in any way in your church has no opportunity to do so.
Read the column with care, check on your safeguarding procedures and keep your children safe, and your church out of the papers.
Once again the magazine is rammed full of riveting content and highlighting anything in particular feels like choosing which of my sons I prefer! But if you do any speaking in your children's groups then I highly recommend Stephen Henwood's article on how to prepare, deliver and reflect on your talk. I am a speaker (some would say veteran!) of 40-plus years (yes I started young…) and I learned some valuable tips that will refresh my communication.
If you feel your work is small and significant, then be blessed by Mark Griffiths' words in his G&T column this month. You might even want to copy and paste and send to someone you know.
Of course, with Christmas around the corner, our Together resources are ensuring that you have content at your fingertips and make sure you read Alex Taylor's cover piece nice and early to put into practice his excellent recommendations.
He writes: "Whatever you decide to try, it needs to be achievable. While you might win Instagram / Pinterest likes or repins by doing something incredible and labour intensive, you will probably also be stressed, tired and utterly fed up of Christmas before it has arrived. Choose something that you can fit into your schedule, that your children or young people can take part in and that gives them the tools to reflect on the Christmas story."
You will know that the season of Advent celebrates Christ's first coming and anticipates his second. How wonderful that as we look back and look forward you can welcome him to draw near by his Spirit even now to transform whatever you are up to.

Editor of YCW & Premier NexGen and Dad to two teenage boys