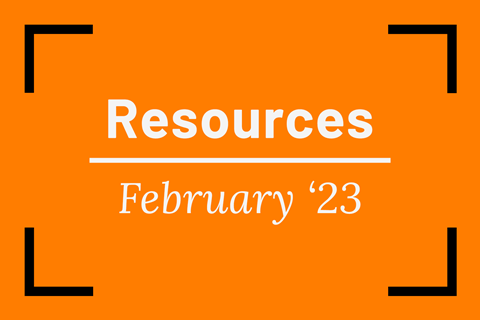 If you haven't yet found our amazing resources, don't worry – they are just a click away! We're publishing them on the NexGen website, and you can download them to your heart's content. You can also pass the link onto your team and any other children's workers, youth workers and clergy who might need some help!
Well, maybe before you rush off, we'll take you through just what is available…
Together
Our Together resource is, as always, jam-packed full of ideas and activities to help the children and young people in your groups discover more about God, grow in faith and deepen their friendship with Jesus.
Together is a curriculum resource for churches to use in their Sunday groups, midweek clubs or adapt for other contexts. It follows a Bible plan – each month you get four sessions on a theme or Bible book.
February brings the story of Joshua and the people of God finally entering the promised land. Here we see God making promises to Joshua and doing the miraculous by stopping the River Jordan in its tracks. Choose the sessions and activities that best fit what you want to do:
1. Joshua (Joshua 1)
Moses has died and Joshua is the new leader of God's people. God promises to help Joshua wherever he goes.
2. Rahab (Joshua 2)
Joshua spends spies into the promised land. They are saved from discovery by a woman called Rahab.
3. Crossing the river (Joshua 3-4)
the people of God are ready to cross into the Promised Land, but a flooded river stands in their way…
4. Jericho (Joshua 6)
the people of God attack a major city in the promised land, Jericho. God tells Joshua to use some unusual tactics.
There are three different age groups:
First Steps Together (for younger children), Growing Together (for older children) and Journeying Together (for young people). You can follow an individual age group or mix and match to suit the children or young people you're working with.
Ready to use resources
Each month we provide you with some great ready to use (RTU) resources. Some of these are linked to the Bible passages used in Together, while our Music and Movie columns use current songs and films as ways into talking about faith. This month…
Together focused
RTU All-age service
All-age service – explores the story of God stopping the Jordan so that the people can cross of dry land, and the memorial set up after the people were on the other side.
RTU Parable
Takes the story of the memorial of God stopping the Jordan River and transposes it into a celebration of a super-quick Parkrun in the parable 'Freddie and the fake news'.
RTU Journal
Gives space for older children and younger teens to explore the walls of Jericho.
RTU Craft
Provides a craft idea to go alongside each of this month's Together sessions. Use them in your groups, in intergenerational worship or use them in a craft club.
Story for home
Written especially for us by expert storyteller Bob Hartman, also follows the Together passages. This month, Bob explores the differences and similarities between the crossing the of the Jordan River and crossing of the Red Sea.
General resources
RTU Games
It's the month of Valentine's Day, so why not play some love-themed games?
RTU Mentoring
Our mentoring expert, Joel Toombs, thinks about the idea of progression and regression.
RTU Music
It's time to pop Matilda the Musical into your Betamax player and sing along with the song 'When I grow up'.
RTU Movie
this month, we go to a galaxy far, far away to catch up on the Star Wars series, Andor.
And if you have anything you'd like us to cover, or any feedback on the resources, then drop us a line!
Supporting documents
Click link to download and view these files