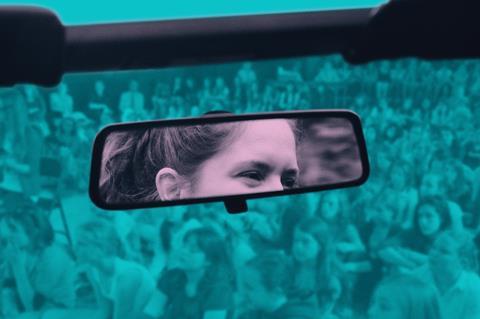 I've never been a fan of the 'new year, new you' approach to life. Sure, there are times of the year when it feels like a change is needed, and that can involve introducing new habits or resolutions, but the tendency to save all of those up for one specific month definitely doesn't work for me.
I also think that the new-year resolutions practice tends to be of the 'go big or go home' variety, which has been proven by neuroscience to be an unhelpful message for our brains to hear.
Much better is a small but consistent habitual change and, as made popular in Atomic Habits by James Clear, it's also good to add a new habit to an old one rather than changing it completely. Perhaps this year it's time to try a different tack.
It's always good to look back and reflect on what has gone before, how might we do things differently either in work or in life in general. I've often written about this at the end of the school year as that's always been an important ending time for me, but of course there are many times in the year when it's good to reflect. New year is absolutely one of those times.
This is also my last time writing this column so I thought it would be good to look back over previous times of writing. Back in 2017, I wrote about one of the most remarkable things I've witnessed in schools' work: I had a dream about asking the headteacher if some of us parents could pray in the school. I was reluctant to ask but the head, not a person of faith but someone I had a good working relationship with, agreed without so much as batting an eyelid. I nearly fell off the chair I was sitting in!
I've written five Christmas columns. 2017's was a very practical one for telling the real story of Christmas in schools. In 2018, I encouraged us all to consider those for whom Christmas is especially difficult, rather heartbreakingly I could have written the same words this year! In 2019, the column concerned an adaptation of Leo Tolstoy's Papa Panov's Special Christmas written in 1890.
This is a story of an old man who invites strangers into his home at Christmas. Of course, 2020 was a year like none that had gone before it, at least in our lifetimes. Looking through my records you'd be forgiven for thinking that Christmas didn't happen that year. If I remember correctly, it nearly didn't! Instead, I told stories about organisations from across the country who were working in schools during lockdowns and all the restrictions that seemed to change every five minutes.
In 2021 we did a short run of columns on the theme of 'Schools' work from scratch' and the Christmas column was another practical one with the main suggestion being a Christingle assembly. Last year, in 2022 there was another one with some last-minute ideas for doing Christmas in schools with added self-care for you the schools' worker.
The column I had the most positive feedback from was March 2018, which encouraged everyone to consider training, either formally or informally.
The column I enjoyed writing the most was the March 2021 – one on the importance of love and kindness in schools. It was prompted by reading about a head teacher called Herminder Channa, who had taken over at one of the schools at the centre of the Trojan Horse scandal of 2014.
"It's good to look back and reflect"
Then there was the column in January 2020, which now feels especially prescient, that opened with these words:
"As the new year approaches rapidly, we are beset by a steady stream of questions about what the next twelve months will hold. I don't know about you, but I often feel a mixture of anxious and hopeful! Anxious because it's a blank page: we don't yet know what will happen either for ourselves or for the society around us. Hopeful because, well, it's a blank page! Good things are just as likely to happen as bad things and, if we allow ourselves to have a more positive mindset, even the bad things can turn out to have good in them."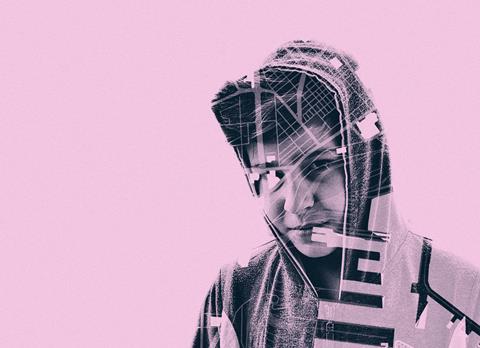 We've covered mental health, children's spirituality, essential skills, prayer in schools, RE, God's love, transitions in school, processes and policies, the power of encouragement, organising trips or residentials and so much more.
I've used two biblical references often through the columns:
Forget the former things;
do not dwell on the past.
See, I am doing a new thing!
Now it springs up; do you not perceive it?
I am making a way in the wilderness
and streams in the wasteland.
(Isaiah 43:18-19)
I remember my affliction and my wandering,
the bitterness and the gall.
I well remember them,
and my soul is downcast within me.
Yet this I call to mind
and therefore I have hope:
Because of the Lord's great love we are not consumed,
for his compassions never fail.
(Lamentations 3:19-22)
These have been critical passages for me personally over the last decade, and I hope that I have communicated this importance to you.
As we talked about at the top, it's good to look back and reflect. Even in looking back through my previous columns I've realised just how much life and work has changed, it's one reason why recording life regularly is beneficial. It makes reflecting back much easier.
There are many tools available to help us reflect, one that I really like is the YearCompass booklet. It's a free download which you can have as a pdf to fill in digitally or a Word document to print off. This could be a new habit which we pair up with an old one.
The habit we have likely had for a long time of putting aside some time each day to pray and read our Bibles, can be added to for the month of January to complete this booklet. This tool invites us to look back over the past year, to record events and happenings. To consider what was good, successful, risky, surprising or important about the past year and to make some decisions about the year to come. It is not from a faith perspective, so if you have a tool you use which is then use that.
However you do it, contemplation and thoughtful consideration of the previous year is a valuable way to move forward with encouragement to keep growing in life, love and faith.

Jenni Osborn is an experienced youth and schools' worker offering regular practice supervision to busy youth workers and leading mental-health training: www.jenniosborn.org.