In 2003, amid AS Levels with her university options set, there was a prayer Amy Heyes knew she needed to speak out: "God, if this isn't what I should be doing next…let me know." God answered and, in the summer of 2005, she landed at UDB (Urban Devotion Birmingham). She tells us what a typical week looks like, many years on from that moment.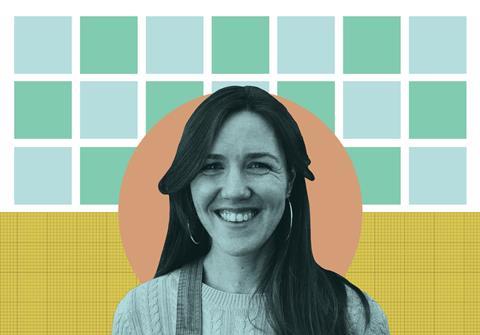 Nearly 18 years from that prayer, on my heart is still for long-term, community-based youth work in urban communities. It is a joy to be part of a team as God-centred and passionate as mine in an area that has always been a part of my life.
I have the privilege of being a mommy (yes, Brummies say 'mom') to daughters aged eight and six and a son aged three. I am embracing the balance of trying to give my best in both areas of my life; acknowledging that there's always going to be compromise. It's a constant learning journey and I'm thankful for it (most days!).
UDB is a Christian community-based charity in Erdington, north Birmingham. All that we do sits under our strapline: 'Transforming communities one life at a time'. While Erdington is a statistically deprived area, it is one where we see creativity, genuine community spirit and strength. Most of our team live in the area, using local shops, schools and services.
We began in the neighbourhood of Perry Common and are now working across Erdington both in schools and the community. From drop-ins to detached youth work, from sports to mentoring, from counselling and play therapy to assemblies, we have grown and adapted according to our team's vision and skills. We currently have 13 staff and a plethora of amazing volunteers.
My role and responsibilities at UDB have changed over that time: I've been responsible for activities, neighbourhoods, street-based work, schools' work and dabbled in alternative education. I have journeyed from part-time student to full-time neighbourhood leadership to the privilege of leading the team.
Monday
I spend Mondays at home, taking my toddler to gymnastics before the girls get home from school. My husband makes dinner and I take the girls to swimming lessons. I cherish this time with my children.
Tuesday to Thursday
My workdays are Tuesday to Thursday, each starting with prayer. On a good week I will have checked my emails ahead of Tuesday, so that I know what I'm going in to. A lot can happen between the end of one working week and the start of the next!
Tuesday is when I am involved in youth work at a post-school drop-in on Erdington High Street where we see 40 to 50 young people pop by for a toastie and chat.
I spend a lot of time in meetings, supporting our delivery team, connecting with partners and involved in the behind-the-scenes operations of the charity.
Wednesday
Our whole staff are together from 9 to 11.30 every Wednesday morning, as we gather to pray, worship and connect. Each week is shaped around one of our four values and has a different team member responsible for it. The fourth week of the month is my responsibility, and we always start with egg and bacon butties. This month after prayer and worship, we talk through our current team structure and then split off to reflect on where people would want their roles to be at in a year's time.
After this I have a weekly meeting booked in with the Oversight Team who – as the name suggests – oversee different aspects of UDB. This is a new structure and so we spend our time talking about how we best function and enable the charity to continue to grow and develop.
Lunchtime is communal at UDB and so after ten minutes praying together for the salvation of specific individuals, we grab our various lunches and stop for half an hour together. Falafal and cheese wrap with mint yoghurt? I'm winning at lunch today!
I get a short period of time to check and respond to a couple of emails before my next meeting with Emma, who oversees our team. We are hoping to finalise a job advert ready to go out by the end of May as we need more people to join us! We make good progress and are well on the way by the end of our two hours together – exciting times!
I take ten minutes at this point to grab a cuppa and connect with another team member who's in the kitchen getting ready to head out to a local primary school for a group mentoring session.
Now I've got a chunk of time to get some admin done. We are currently trying to get better at using Microsoft Teams, so I dive in there and create an online space for our delivery team to be communicating and collaborating.
I've got a line-management meeting booked in at the end of the day with Ruth. We catch up about how she's finding team, the secondary schools' work she oversees and how she's feeling about a pilot project called SWITCH, which is expanding into an additional school this term. It's encouraging to hear how things are going and is a wonderful way to end the day.
I send a couple of emails, grab my things and walk home. The kids and husband have eaten by the time I get back and so it's straight into the bedtime routine and I resist the urge to go to bed at the same time!
Friday
Friday is another mommy and son day. We help at our church's stay-and-play, do the weekly food shop, grab lunch back at home, then have a few hours before the school run!
The weekend
Weekends are time with the family, doing household tasks, seeing friends and chilling out at home! On Sunday mornings we are at church – a plant in Erdington from Gas Street Birmingham which has been running for just over a year, so you'll often either find me doing youth or kids' work there.