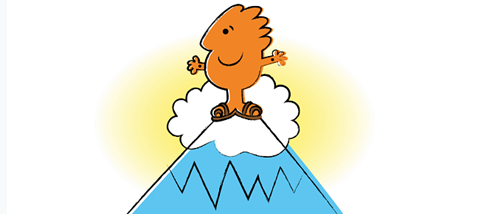 Jesus had a lot to do.
The first book Luke wrote about Jesus – his Gospel, his story of Jesus' life – was all about the things Jesus did when he lived among us on earth:
The things he taught his disciples.
The fact that he came back to life and proved it by appearing to his friends, time and time again, over forty days.
And the truths he revealed to them about God's kingdom.
But Jesus had more to do. A lot more.
And he knew exactly how he was going to get it done! He told his disciples to wait in Jerusalem.
Wait for what?
The promise of God the Father. The promise that Jesus had already told them about.
The promise of a baptism; not with water, John-the-Baptist-style, but with the Holy Spirit!
Jesus had a lot more to do. But he couldn't do it all by himself. So he took his disciples up a mountain.
And when they arrived there, the inevitable questions followed.
"Are you going to do it now?" they asked. "Are you going to restore the kingdom to Israel?"
"The timing of that sort of thing is not for your ears. Only my Father in heaven knows that. But this I can tell you: "When the Holy Spirit falls on you, you will be filled with
power. And you will tell people what you heard me say and saw me do; not just in Jerusalem, but in Judea, in Samaria, and from there to the whole world!"
Jesus had a lot more to do. So he left his disciples to do it for him, filled with the power of his Holy Spirit.
And when he had told them what they were going to do, and where they were going to go, and how they were going to do it, Jesus left!
Right there in front of them, while they watched, he was lifted up into the air and disappeared into a cloud.
If the disciples had just stood there, open-mouthed, staring into the sky, who could blame them for wondering where he had gone or whether he was coming back?
So two angels appeared to answer that unspoken question: "This Jesus, who rose into heaven, will return again one day in
the very same way."
Jesus had a lot more to do.
So down the mountain the disciples went to wait for the power to do it!