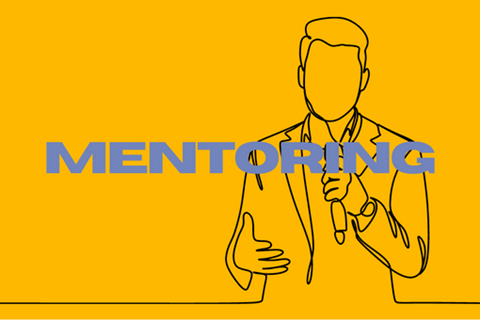 Yet while all England celebrates, an alternative story plays out on the pitch. Gareth Southgate embraces Colombia's Mateus Uribe, who has just missed the deciding penalty. Over the coming days the papers speak of Gareth's paternal leadership, hailing him as a role model of English masculinity and social media trends with #GarethSouthgateWould.
What caused him to react so wisely and compassionately in this situation? 22 years earlier at Euro 96, former England manager Terry Venables did exactly the same thing when Gareth missed the crucial penalty against Germany in the semi-final.
This is one of the most crucial principles in mentoring: learning to take your past experiences (both positive and negative) and use them to help others in similar situations.
Even more than that, the family tree of mentoring that emerges when your mentee mentors others, and then they follow suit, is that moments of excellent mentoring get passed on.
I have intentionally recreated some of the most powerful mentoring experiences I've had for my own mentees in other contexts. Mentoring is a pay-it-forward culture.
Take some time to reflect on this and put some action points in place to improve your own mentoring:
In what ways did your dad or another father figure father you successfully? In what ways did your mum or another maternal figure mother you successfully? Was there any difference in their methods?
Which elements of what they did could you build into your own mentoring practice?
In what ways is God a father and a mother to you personally? What can you take from that and reapply in your mentoring?
What negative experiences from your past have you journeyed through to the point where you are now a better person for it? How can you use these experiences to help young people going through similar situations?
What would you say are the key characteristics of a 'father' or 'mother' in relation to your mentees?
At what point would this become too much, overstepping your role as a mentor?
In which areas is your mentee in need of this? What kind of 'fathering' or 'mothering' input is appropriate and necessary?
Does your mentee already have good father and mother figures? Have you discussed with your mentee their experience of fathers / mothers and their relationship with their own mum or dad?
What activity could you plan to do with your mentee that might meet a need that would normally be fulfilled by a father or mother figure(s)?