KICK is a charity that aims to transform young people's lives, with God's love, through sport and support. They do this through values-driven physical education, street dance, mentoring, chaplaincy in schools and community KICK Academies. Joe Lowther is KICK's CEO.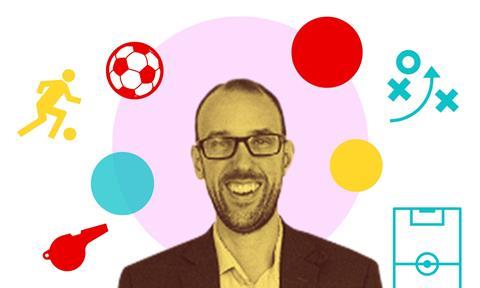 Monday
At the start of every week, I do a briefing for all of the staff via email. We call it 'the information cascade', where, essentially, I'll map out the week, share a thought for the day, some headlines and key stories.
I then have meetings. Pre-pandemic, I could fit in four appointments a day, one at 10am, one at midday, then two meetings in the afternoon, with travel time either side. But now with Zoom I don't need to travel and often do not always need to do an hour's meeting, but 30 minutes. I have a wonderful executive assistant, Becky Lee, who I've worked with across the last seven years. She arranges my appointments in the diary.
I may be pitching to new head teachers discussing delivery of sports' coaching, dance coaching, solutions-focused mentoring, as well as chaplaincy. And then I might have follow-up calls with other heads I've met in previous weeks for what we call 'decision making' meetings. I might meet with a bishop, explaining the work to them, or with a member of staff. I might be in on an interview for a vacancy we have.
I might be talking with church leaders about partnering with us.
These meetings start at 9am and go on until 5pm.
From 5 till 6pm, I catch up on emails that need sending from the day's meetings, so they are fresh in my mind.
The evening is my time with the family. We eat together and I catch up with my boys on how the day has gone. Theo is twelve, Seth is nine and Josh is six.
After the evening meal we may all go for a walk, or I might walk with just one of them.
When it's bedtime I have been able to read the Bible with them: using the Action Bible, The Graphic Novel Bible and the full NIV. Theo developed a real interest and we had read the whole Bible by the time he was ten!
8pm: this is time with my wife. We may watch TV, or a streamed series or just chat.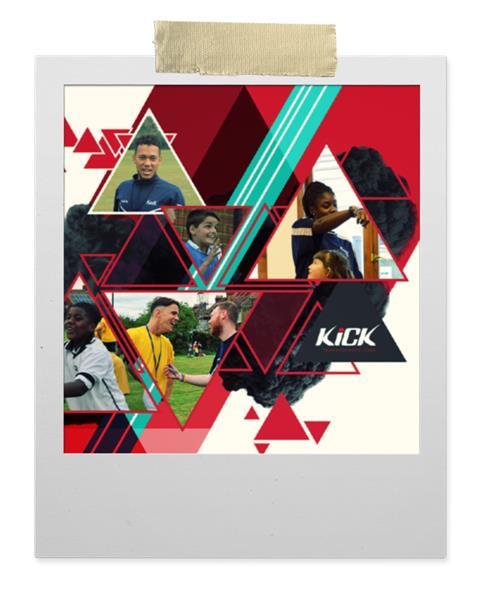 Tuesday
Tuesdays are pretty much like Mondays!
Every other Tuesday my evening will be spent running a home group connected to my church, Christian Fellowship in Richmond.
Wednesday
As a staff team, we meet in person. We pray from 8:45 to 9:30am, really committing that day and the rest of the week to the Lord. We do a Bible study, then I have management time with the staff team. Fortnightly or monthly, I supervise my direct reports, the directors at KICK.
We have grown significantly from seven staff to 77, so those touch points where we can all come together are really important for us as an organisation. Where our coaches are predominantly in schools, not in the office, coming together on a monthly basis where we can is very important to us; we can pray, we can train and crucially we can get to know each other. At lunch we might go to the pub or for coffee or play sport together.
I try and have a date night with my wife once a week on a Wednesday or Thursday.
Thursday
A series of zoom calls, rather like Monday and Tuesday! I try and have a swim twice a week if I can, and tonight's the night.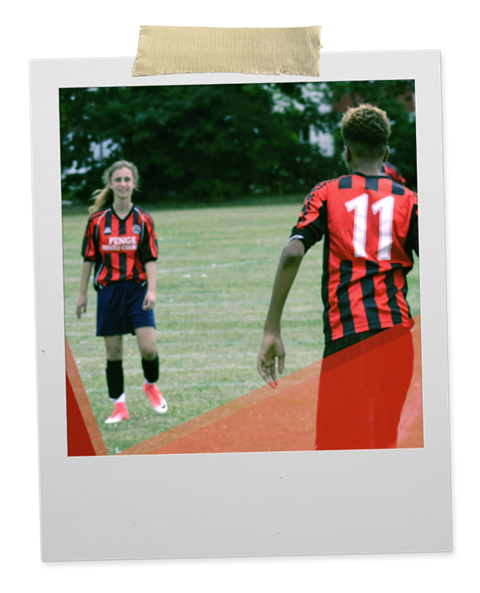 Friday
This is my day for strategic work. I will be writing pieces of strategy analysing our organisational development, looking at data, and then in the afternoon, I might meet with an executive coach and also a mentor, to look at how we grow the organisation and develop it. I might also meet with our chair of trustees. Those meetings have been profoundly helpful.
Friday evening I get to take my kids swimming, which I absolutely love. It's great way to end the week, they're excited and we go for sweets afterwards.
Saturday
I lie in until 10 – I'm not a morning person! Then I may do some gardening or go for a swim. In the afternoon I'll watch rugby or go out with my wife or we'll visit family.
Sunday
We attend Christian Fellowship in Richmond. I am pleased to share every so often at the morning and evening services. Good to have a relaxing day ready for the week ahead.