Pornography is often the first place children and young people learn about sex, so how do we break this damaging cycle?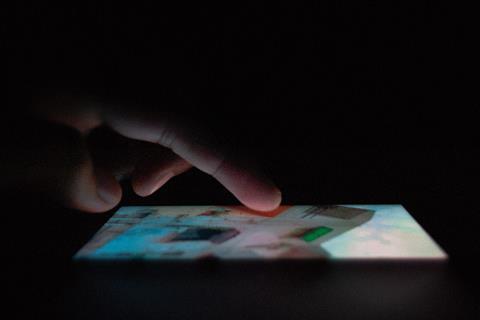 "My first experience with a real, breathing girl happened at 14. I was quite a shy kid, so while a lot of my friends had kissed a real girl, I hadn't…This is where my experience with girls got weird. I had oral sex before my first kiss. At the age of 14 I was looking at porn so much that oral sex had become normal in my mind." This is Ben Dyer's story. For him, the influence of pornography on his teenage years was very evident and very damaging.
The days of a secret magazine stash under the bed are a distant and tame memory now that our smartphones provide a gateway to endless amounts of porn featuring every explicit act imaginable. With 5 to 15-year-olds spending an average of 15 hours a week online (Ofcom), it's no wonder that 48 per cent of 11 to 16-year-olds surveyed by the NSPCC had viewed porn. The landscape of childhood is changing rapidly, and the statistics around porn use and the subsequent behaviours paint a bleak picture for the future of healthy relationships. However, there is something we can do about it.
Talking about sex and porn is awkward. But for Ben the absence of conversation about sex within the Church meant that he learned about the birds and bees through culture, and the practical details about sex through porn instead. The necessity of the conversation isn't up for debate. So is it merely a case of gritting our teeth, reeling off a forced speech about the pitfalls of porn to a blushing teenager and then avoiding eye contact for a week? I don't think so. We have an amazing opportunity to be a part of shaping lives and the culture around us, to build strong relationships and empower children and young people to take control of their sexuality, relationships and identity. So, what's stopping us talking about porn?
We feel ill-equipped and overwhelmed
In our 'PG workshop', designed to help parents navigate these conversations with their kids, Naked Truth compare the internet to a city. It's exciting; full of entertainment, education and opportunity. But if you show a child around a city there are dangerous places and dodgy people you would avoid. You would hold the hand of a small child, guiding them closely, but as they get older you would talk to them, telling them where to go and which places to avoid, giving them directions and tips to stay safe. This can also work for the web. We can have parental control(s) in place when they are younger and lean more into discussion and giving directions when they become independent.
In order to do this we have to know the landscape ourselves, which can feel daunting for many of us, and particularly for the parents we work alongside. But it's OK to ask for help, to acknowledge that you might be a bit lost in this new digital city, to ask for directions or get yourself a map. Coming from a place of informed understanding will help you avoid assumption or naivety about what your young people are facing.
If you're talking to a youth group, each person there will have had a different experience with porn. Some may be watching it daily, some may have avoided it but are seeing it affect their friends, and some may not know much about it yet. Your 'map' of understanding will give you what you need to help them navigate their way around. These resources are a starting point, but, just as you would with a map, you might want to keep returning to them for reference:
- fightthenewdrug.org/overview offers information about the effects of porn on the brain, the heart and the world
- protectyoungminds.org provides practical tools to teach young children to reject porn
- internetmatters.org is a great 'map' to help you learn your way around the internet
We don't know what to say
Even with all the information this can still be a difficult conversation to start and get right. How much detail should we go into? What should the balance between correction and compassion be? Resources can be really helpful in taking the pressure off you in driving the conversation. Ben Dyer has written a really helpful book called Applying the Handbrake (Naked Truth Resources). It's aimed at teenage boys, but this honest account of his teenage struggle with porn and his relationship with God will give you an insight into what young people may be going through, and what it is they need to hear. Ben writes: "If I could talk to my 14-year-old self…I would say: '…God loves you. God forgives you no matter what. However, he wants you to know that masturbation and porn aren't part of good sex. He has something better…I'm telling you this to stop all of the confusion.'"
It may help you to know that many young people want to have this conversation. James is a 16-year-old who recently approached us at Naked Truth to bravely share the story of his struggle with porn and the freedom he has found in Jesus. When he described his journey to finding that freedom, he talked about the relief he felt when his dad instigated a conversation about porn. It may be surprising to hear that relief is often the dominant emotion.
Don't be afraid to ask the youth you work alongside what they are facing. You may be surprised by how many are willing and waiting to talk. These are children and young people who are made in the image of God, hardwired for thriving, healthy relationships. I've heard my own teenage questions and experiences echoed over and over in other people's stories. Is this really normal? Am I the only one facing this? Does God still love me? Will I still be loved by those around me if I tell them about my struggle? What I needed was an opportunity to talk, a confirmation of my gut feeling that watching porn wasn't a healthy expression of sexuality, help in understanding why not, and affirmation that I was still loved by God.
If the primary hurdles to an open conversation about porn are embarrassment, shame and guilt, it goes without saying that the absence of those things will create a safer conversational space. Tell them they are loved whether they are watching porn or not. Let them know that it's normal to be curious about sex, and don't freak out if they start being honest! Be like a comrade. Let them know that you're not perfect, and that there are areas of your life that God has needed to redeem. By fostering an environment of openness, empathy and honesty, you can provide not only a safe space for someone who is already struggling with porn, but be a part of the preventative answer by arming children and young people to be ready for the battlefield.
These conversations don't always need to just be about porn. Porn is a lie. As a charity, we liken it to junk food: a cheap, fake version of something good. Ben says: "One of the reasons why it's so easy to believe the sex education our culture teaches us is because often it's so near the truth. Sex is good. Being intimate is good…[But] without any other voices in the world telling me the truth, I believed the lie [of porn]." Ben's explanation of how his struggle with porn began with curiosity and escalated into dependency is a familiar one among young people. Someone needs to introduce them to the 'good food' of life-giving, healthy, biblical sexuality. When we reclaim sexuality for the God-given gift that it is we are fighting for something rather than against it, which is far more compelling than having rules to be followed. Perhaps the most important element of your conversations will be reinforcing and reminding your young people that there is something other, something better, than porn.
It feels hypocritical
No one is immune to temptation. You may be thinking that you could never address the issue of porn in someone else's life when you're struggling with the same problem. You need to know that there is also help and hope for you. Don't disqualify yourself from this conversation. You know better than anyone the power that porn can have, and there is a place for empathy-driven advice.
But it's important that you reach out and begin your own journey to freedom if you haven't already done so. We'd love to begin that journey with you through 'Click to Kick', our online recovery programme, which was developed by one of the UK's leading experts on porn addiction. Being real with ourselves about areas we are struggling in is never easy, but taking a brave and honest step can be transformational, not only for your life, but for the lives of the young people you are influencing.
From personal experience, I can honestly say that the best gift you can give your young people is a conversation, even if it's an awkward one. Throughout the Bible we see that the catalyst God uses for change is our voices, even – or perhaps especially – the nervous ones! This is the time to partner with God and allow him to use our voices to drown out the lies of porn with the truth of God's goodness, a deeper understanding of who we are in him and a revelation of the freedom he created us to thrive in.
Useful resources
- Applying the Handbrake by Ben Dyer
- 'Refresh', a six-session mentoring programme written to accompany 'Fortify', a free online recovery programme for young people who are struggling with porn
- The PG Workshop for parents of children aged 8 to 18, offering practical advice on parenting in a digital age
- A Parent's Guide to: Young People and Porn, Youthscape's practical and informative guide to starting conversations with young people about porn
- Good Pictures, Bad Pictures by Kristen A Jenson, a picture book designed to help parents of young children talk about porn
______________________
AMY LEWIS is digital and creative communications coordinator at Naked Truth.