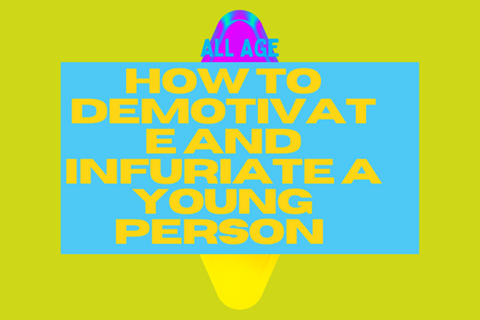 How to demotivate and infuriate a young person
Even though we love the young people we work with and are responsible for, sometimes we can be a stumbling block in their lives. Here are some warning signs to look out for, and how to avoid getting waylaid by them.
Supporting documents
Click link to download and view these files

Becky May is founder of The Resources Cupboard, Mum to two no-longer preschoolers, who have grown up alongside Molly and her friends.