Former teacher Becky May has some wisdom as you decide which school your child should attend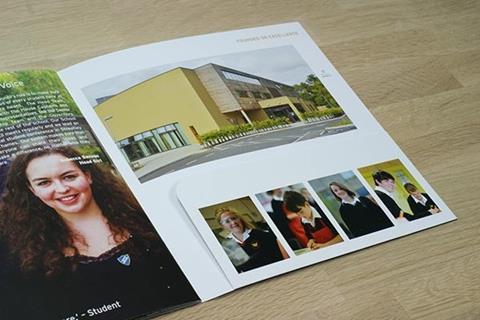 When my son was approaching school-starting age, everything inside me wanted to run in the opposite direction. Full disclosure: I'm a former primary school teacher who was unhappy with the direction education policy was headed in when I left the classroom to have my son, I also inherently dislike regimented routine and had thoroughly enjoyed the time-freedom those early years at home with my son had given us. We thought seriously about home educating our children instead, but went along to look around the local primary school with a very long mental check-list of 'things I am going to have to see here if I'm even going to think twice about him going to school.' I had to lay all this aside and take a different approach when the teacher showing us round mentioned everything on my check-list in the first five minutes, without me even asking. It really was one of those moments when you relax and remember that God's got this!
Now five years into our parenting school-aged children journey (utterly disrupted by covid of course), we are beginning to think about the move to secondary school and, entirely naturally, I have a new set of reservations to address, but over the last few years, we have found our children's school experience to be thoroughly positive and learnt a few things along the way. (If you are a little further along the road check out an article about navigating secondary school)
Find a good fit
There are times when school doesn't work out, or when it is totally in the best interests of the whole family to home educate. I don't take for granted the fact that our local school was an excellent fit for us as a family, and for our children, having known other parents have to make really difficult decisions about where they would send their children. We may all remember when we were young and everyone went to the local school, but that isn't the case any more and sometimes it may be right to look for an alternative location. For many, one option may be to register at a local church-based school, but this won't necessarily be the 'right' choice. Faith schools are as widely varied as non-faith schools, so visiting to explore the school and discover more about it is the only way you will know whether it will be the right place for your family. With all choices, recognise that compromises will need to be made, but deciding what matters most to your family will be a great compass to follow as you make decisions.
Get involved
Schools shouldn't be a service industry that we consume what we need from, they are communities in their own right, and a vital part of the wider community. There will be many different opportunities to get involved from parent helper listening to readers, school governor, PTA member. Playing an active role as a parent means you can be salt and light in that community too.
Understand your roles
Much of the dissatisfaction I see from parents with their child's school, particularly Christian parents, stems from a lack of understanding about the different roles of parent and teacher. It isn't their role to disciple from a Christian perspective, that's ours as parents. There will be times when children do encounter different, non-Christian perspectives at school, whether from other children, or from generally accepted world views shared in the curriculum. We don't see these as danger signs about the wrongness of the school. For us, we have taken the approach that children will continue to encounter these throughout their lives and it is our role as parents to enable them to address it. We often talk at home about 'some people think that, this is what Jesus / the Bible teaches, but our job first is to love people, whether or not we agree with them.'
Communicate, communicate, communicate
The second point of conflict I often see stems from a lack of communication. Take the opportunity to build a healthy working relationship with your child's teacher and remember that they are a human being too! Spending time involved in your child's school will help you to see what exactly the teacher has to deal with on a daily basis, and better understand how they juggle all these competing demands. By the same token, whilst it is the role of the teacher to educate all 30 children in their class, it is our role as parent to advocate for the needs of our one. There will be times when we need to speak up about something our child struggles with or support they may need, and that is entirely the right thing for us to do, remembering, again, that we do so as Christ's ambassadors in that place.
After five years, and now with two children in the education system, with all the upheaval of the last few years, I give thanks that for us, school has been a positive experience, supporting our children through some difficult seasons, providing a role other that which we give as parents, exposing them to different, varied life experiences and I can look forward, even with a little apprehension to the next season; Big School.

Becky May is a former Primary School teacher, founder of The Resources Cupboard, Mum to two no-longer preschoolers, who now has the Sophia the First theme playing on repeat inside her mind!
View full Profile