There is always a pressure to live all guns blazing, with energy and enthusiasm. Yet for many of us, we are exhausted rather than exhilarated.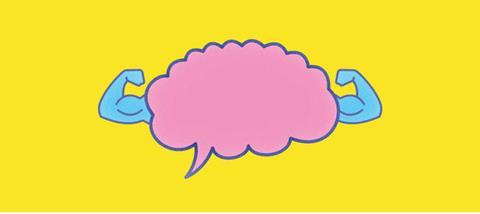 When we have some responsibility for the well-being of our children, families and volunteers, looking after ourselves can be pushed to the bottom of our list of priorities, but it's imperative that keeping ourselves healthy remains a priority.
Firstly, we see that throughout Jesus' earthly ministry he regularly withdrew from the crowds of people clamouring for his healing and teaching to rest and reconnect with his Father. At the heart of our 'self-care' in Christian ministry has to be carving out time to spend in prayer, whether it be in regular daily quiet times or in termly retreats.
It is also vital that we have a regular rhythm of Sabbath. While having a day off on a Sunday might not be possible – whether you're paid or a volunteer – making sure to protect your time off in the week (and not just spending the day Netflix-bingeing) helps to give yourself and your brain a break.
Secondly, we need to be taking care of our physical health. Try as we might, we cannot separate our minds and bodies, so we need to be thinking about taking care of ourselves holistically. It always strikes me that in 1 Kings 19, when the prophet Elijah flees to Mount Horeb, in the middle of his mental health crisis, the response of the angel of God is to order him to rest, eat and drink. Meeting our most basic physical needs is a vital part of maintaining good mental health.
Thirdly, work with your line manager (or, if you're a volunteer, with the pastor who oversees your role) to get good supervision. A huge part of youth, children's and families' work is listening to children, young people and parents, and these conversations might brush against our own wounds, so having a safe space to chat these things through can be helpful.
Fourthly, seek out other workers local to you and consider meeting together regularly for prayer and peer support. For many, Christian ministry is a lonely job, but by joining together with others in similar situations you can hopefully create a supportive community.
Finally, be honest with those around you about how you're coping both professionally and personally. There is no shame in struggling and allowing people to help. A colleague or volunteer enabling you to have a week's break from your youth or children's group, some practical help with housework, food shops from friends, or having someone on the end of the phone to chat to can make life and ministry easier to cope with.
What can you make a priority to look after your mental health this month? Can you share it with other local youth, children's or families' workers?

Rachael Newham (RachaelNewham90) is the Founder of ThinkTwice and the author of Learning to Breathe, a memoir and theological reflection on mental illness – rachaelnewham.com. She also works with Kintsugi Hope as their Mentally Healthy Friendly churches Project Manager
View full Profile