A number of Catholic Bishops in England have declared their support for a campaign launched by the Catholic Union (CU), to lift the 50 per cent cap on faith-based admissions to new free schools. The limit, introduced by the 2010 coalition government applies to oversubscribed free schools with a religious character in England. James Somerville-Meikle believes it's time that this cap was removed.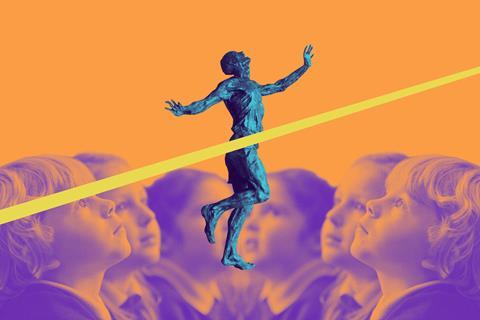 One of the first films I remember watching was Chariots of Fire. We had it recorded on a VCR tape which I watched over and over again during school holidays.
My interest in the film was largely down to the main character. Eric Liddell was an old boy of Eltham College in London, where my late father was a teacher and where I went to junior school. A sculpture of the 1924 Olympic gold medallist stood in the entrance to our sports hall as a reminder of his life and legacy.
Although I was born and raised Catholic, both schools I attended had a Church of England foundation. Eltham was set up for the sons of missionaries. While my secondary school, St Edmund's in Canterbury, was founded for the children of deceased clergymen. Both schools were instrumental in my life, no doubt thanks to their Christian ethos.
In a world where values and social norms sometimes feel like they are being turned upside down, Church schools are proving a popular choice with parents. Wanting your child to be educated in a way that reflects the beliefs and values of the home is one of the most natural things in the world. It is something which the Catholic Union is working hard to uphold.
While the Church of England can claim to be the largest provider of education in the country, the Catholic Church can justifiably claim to be the oldest. According to legend, Oxford University was founded in 872 when King Alfred the Great met some local monks and had a scholarly debate that lasted several days.
Today, almost 850,000 young people attend Catholic schools, academies and colleges in England and Wales. Their success is plain to see. Catholic schools educate a higher proportion of pupils from deprived background, they are more ethnically diverse, and achieve better results on average than other state schools.
Despite this, Catholic schools are not without their critics. A recent UN Committee report suggested that schools in England should be prevented from taking religion into account when selecting pupils – a move that would effectively end Catholic schools overnight. The National Secular Society and others have been all too happy to jump on this bandwagon.
Catholic schools have also found themselves on the wrong end of some Government policy decisions in recent years. Perhaps most frustratingly was the faith-based admissions cap on new free schools, which has made it impossible for the Catholic Church in England to take part in the free school programme.
While the free school programme did much to inject fresh ideas and investment into the school system, it is a source of great sadness that the Catholic Church in England has not been able to take part in this flagship policy.
The cap applies where a free school with a religious character is oversubscribed, limiting the number of pupils that can be admitted on the basis of religion to 50 percent. Designed to prevent radicalisation in schools, it is the Catholic community that has been one of the biggest losers from the policy.
As Catholic schools are nearly always oversubscribed, it would require schools having to turn away pupils on the basis of their faith. It is a policy that goes against Canon Law and Catholic Bishops have rightly refused to sanction the creation of new Catholic free schools while the cap is in place.
Lifting the cap was in the 2017 Conservative manifesto, but despite the change not requiring new legislation or new money from the Treasury, it has proved difficult to shift. Now with a General Election on the horizon, the Catholic Union is undertaking a campaign to "scrap the cap".
Earlier in the summer, we launched an open letter calling on the Education Secretary to finally lift the cap and allow the Catholic community to take part in the free school programme. Well over 1,000 people added their names in support including the former Labour Education Secretary, Ruth Kelly.
A special thanks to all Premier readers who supported the campaign. It was great to have support from people across the country and different Christian denominations.
On 18 September, myself and the Catholic Union President, Sir Edward Leigh MP, met the Education Secretary, Gillian Keegan, to hand in our letter (see below). Time in the Secretary of State's diary is always at a premium, but we had the chance to talk about why lifting the cap is so important.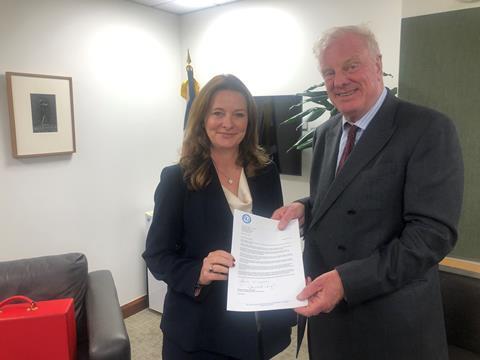 Not only is the cap preventing Catholic free schools from opening – it is casting a shadow over existing Catholic schools by painting them as a risk that needs to be managed rather than an asset to the communities they serve.
The Prime Minister has recently indicated that he is prepared to take on big reforms, even at this stage of the election cycle. His planned changes to A-Levels are expected to form part of a new Education Bill in the King's Speech on 7 November, the last one before the next General Election.
If the Prime Minister is looking for education reforms that will make a difference to young people, then lifting the cap should surely be in contention. It would show that he recognises the value of Catholic education and supports parent choice in our school system.
One hundred years since Eric Liddell won his famous gold medal, lifting the cap would also be a vote of confidence in Church schools in general. They are perhaps needed more than anytime in their long history as we face a world that looks increasingly dark at times.
There are people who will always be against Church schools and will oppose any measure to secure their long-term future. But as Liddell said, "With faith and hard work, anything is possible."

James Somerville-Meikle is Deputy Director of the Catholic Union of Great Britain; a membership organisation that promotes the interests and concerns of Catholics in the public sphere.
View full Profile