Alastair McIver reflects on a new law which may have greater implications than its originally intended purpose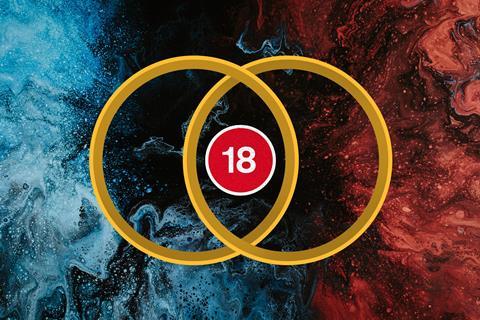 Behind the bluster and beyond the vitriol, I am pleased to report that real politics is alive and well in the UK and living in mid-Derbyshire! This is not a political post, but bear with me for a moment.
If, in recent years, and certainly since Twitter arrived on the scene, you had just landed on Earth from Mars, you could be forgiven for thinking that political life in the UK consisted of partisans shouting at each other on social media, using vitriolic language to vent their anger and engaging in behaviour which brings politics, and its various components, into disrepute.
But as most of us know, politics is more than that. And it's better.
At the beginning of this week, a law came into force which ought to disabuse us of our cynicism about politicians and their purpose. The 'slickly' named Marriage and Civil Partnership (Minimum Age) Bill arrived on the statute book on Monday.
Who knew, I wonder? If you blinked, you might have missed it. But it is important.
The Bill stipulates that children aged 16 and 17 will no longer be allowed to marry or enter into a civil partnership, even if they have parental consent and crucially, even if they are sent abroad. Previously, marriage was permissible prior to an 18th birthday.
If you are a parent of one of the 1.5 million 16 and 17 year olds living in the UK (no stats available for England and Wales only), you won't need me to tell you of the Bill's importance. If you are a Christian parent, you may well be thanking God for this news. It's good news.
In the words of its sponsor, Pauline Latham, MP for the aforementioned mid-Derbyshire constituency, it is "a landmark day for campaigners who have worked relentlessly for over five years to ban child marriage in this country."
Campaigners include charities, of course, who hope that this will go some way to ending what they believe has constituted sexual abuse against young women forced to wed against their will. The passing of this bill will undoubtedly come as something of a relief to them too, just reward for their ongoing efforts to support survivors and children in homes where there is, or is potential for, domestic abuse.
Restored UK is one such charity. Its CEO, Bekah Legg welcomes this change in the law.
"This law is a big step forward in the protection of children and girls in particular. Child marriage is something that disproportionately affects girls. This change not only makes it illegal for children to get married but makes it clear that morally it is unacceptable to force or coerce anyone into marriage and that girls are not property to be traded.
Of course, to put things in perspective, it is true to say that most under 18s do not look to tie the knot at such a young age. Latest stats from the office of National statistics shows that in the four years from 2016-2019 (pre-Covid, when marriages were paused anyway) the number of weddings that took place between those years dropped from 249,793 to 219, 208, still a small percentage of the total number of 16 and 17 year olds in the country.
So why change the law?
Unicef sums up the drawbacks thus: "Child marriage robs girls of their childhood and threatens their lives and health. Girls who marry before 18 are more likely to experience domestic violence and less likely to remain in school. They have worse economic and health outcomes than their unmarried peers. Child brides often become pregnant during adolescence, when the risk of complications during pregnancy and childbirth increases. The practice can also isolate girls from family and friends and exclude them from participating in their communities, taking a heavy toll on their physical and psychological well-being."
Of course, taking one and a half million out of that equation in England and Wales is not the whole answer to the question, 'how do we end child marriage?' It might feel like a pin prick against research, which states that globally, 15 million girls are married before the age of 18; which is 28 girls every minute; one every two seconds (Girls not Brides 2018).
But, on the eve of International Women's Day, which takes place next Wednesday (8th), it may well send out a powerful signal to the wider, global community about the importance of legislation which has emerged from the world's oldest democracy.
The success of this bill echoes previous work done in Parliament two years ago, when the former Chancellor, Sajiv Javid, who is of Pakistani heritage, set a wider context for this legislation when he said, "The British government is working tirelessly to end child marriage in the developing world and yet our own laws are permitting child marriage by the back door."
He went on to say that teenage marriages were being exploited by foreign nationals to get British citizenship. He said he had witnessed the practice in his own South Asian community when he was growing up.
"I've seen this myself in the community I was raised in, young girls expected to enter into marriage well before they were ready to with painful consequences. Let's call this what it is: child abuse."
Wow!
His words undoubtedly resonated then – and the impact of this bill will resonate now - with south Asians living in this country. India, for example, has by far the highest number of child marriages of any country in the world. Crucially, this legislation will prevent the sending of a British national back to their country of origin to be married.
Bangladesh is one of those countries which is looking to tackle the issue. Regional governments in the north of the country are supporting Church instigated programmes which seek to break cultural norms about how men view women, using mentor led programmes which educate men about valuing females, respecting them and considering their emotions and feelings.
It is difficult to contemplate the overall significance that this new UK law will have in society, but in a multi cultural world which is constantly on the move, blighted still by slavery and people trafficking, it is one small step for man; one giant leap for child safety.

Alastair is an author and writer; former Head of Fundraising at Talitha Arts (to Feb 21) and Interserve (to 2018); founder GoWriteAhead website
View full Profile