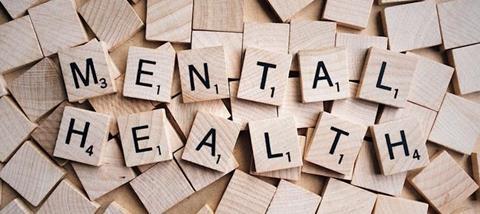 Mark Yaconelli describes youth ministry like this:
"[its] about holding a young person's deepest identity until they are able to see it for themselves. We hold onto the knowledge that they are beloved of God, that they have gifts that enrich the world… We hold onto this understanding of young people until they can hold it for themselves."
I think what he's doing here is describing sanctuary; creating a space where young people can sit before the King as we hold hope for them until they can hold it for themselves.
And when our young people feel unsafe in their own minds - whether they struggle with depression or thoughts of self-harm - our role as youth workers has to include creating a sanctuary for them.
When I was 17, the chaplain of my high school did this in what was fondly termed the 'Holy Hut'. There was no agenda in that portacabin; it was a space where I was listened to, a space where I saw someone hope for me on my behalf until I could do it myself. It was where I saw something of God in a safe place that was created amidst the stress of school life.
Fast forward ten years, and those times within the sanctuary of the Holy Hut have had a profound impact on me and my work. And this year on World Mental Health Day, we at ThinkTwice are launching our Sanctuary campaign. We want our churches and youth groups to be sanctuaries for young people who aren't able to feel safe in their own skin.
To cultivate sanctuary we are adding to our training course to include bipolar disorder and post-traumatic stress disorder and throughout the year we will be revisiting the campaign each month to think practically about how we can ensure our churches are safe places for everyone, especially those living with mental illnesses.
My challenge to you on World Mental Health Day is this: What can you do to create sanctuary in your youth group?
It might be incorporating lament into your worship times on a regular basis to encourage young people to come as they are.
It might be getting equipped in how to walk alongside young people through the mental health system.
It might just be starting the conversation about mental health in your youth group this week.
To kick off our campaign we'd love it if you and your young people could post a picture of your sanctuary, the place you feel safest to Instagram, tagging us @ThinkTwiceInfo and using the hashtag #Sanctuary.
Let's create sanctuaries for our young people.