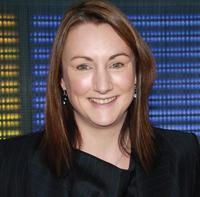 Among 10-14 year-olds, there has been a 70 per cent rise over the last two years, with 6,500 young people treated after deliberately hurting themselves, up from 3,800 in previ­ous years, a rise of 70 per cent. Over the same period, those aged 15-19 treated for self-harm rose by 23 per cent.
Lucie Russell, from charity YoungMinds which obtained the data, said: 'It is the pres­sures of the modern world and some of these pressures are unprecedented. In the old days you might get bullied at school but you could go home and shut the door. Now young people are on the phone all the time and there is no let up on it, and it increases the pressure.'
A spokeswoman for the Department of Health said, 'We want to help young people who experience a mental health problem, which is why we are spending £54m to boost their access to psychological therapies.'
COMMENT
The figures suggest a staggering increase, but in reality things may not be as dras­tic as first thought. The 70 per cent increase is actually the number of young people attending hospital, and not an increase in self-harming overall. While this still isn't ok, it doesn't mean we suddenly have 70 per cent more young people harming. People most commonly attend accident and emergency because they have either self-poi­soned or injured themselves to a degree that cannot be treated at home, so what we may have seen is a 70 per cent increase of those particular types of injury. Equally, we don't know how long any of those children had been harming. There is a real pos­sibility that, for many, it was an isolated incident in a moment of despair. Again, this doesn't make it ok, but it does add a new dimension to the statistic.
We know that services like CAMHS are stretched, and we get many emails from families who are struggling to find support from an understanding GP. There is, therefore, a possibility that some of the 70 per cent were actually children being taken to accident and emergency by desperate parents who have exhausted every other avenue of help, and they may not have an acute crisis at the time.
We may – finally – be seeing a shift away from the secrecy often associated with self-harm and the increase of visits to accident and emergency may reflect that; those young people may have previously suffered in silence at home. We'll never know the full extent of how many young people self-harm, and in some respects it's irrelevant – one teenager self-harming will always be one too many, and it's important that remains the focus. The challenge ahead is to identify those young people before their injuring reaches the severity of needing hospital treatment at all. We can do that by making ourselves avail­able, and reinforcing the message that there is no shame and no judgement – just love and support waiting for them.
Rachel Welch is the director of Selfharm.co.uk.