The new offering from Marvel Studios offers some excellent family conversation starters around revenge, power and mercy, says Dawn Savidge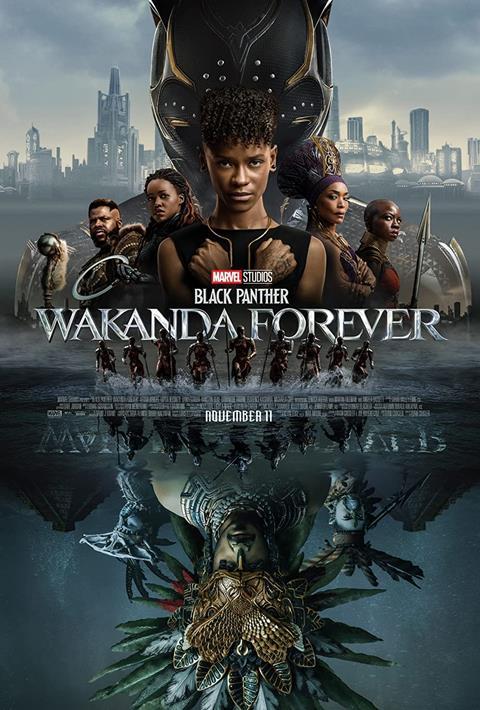 The film: Black Panther: Wakanda Forever
Rating: 12A
Other connected films: Marvel Series
Running time: 2hr 41min
Genre: Action, Adventure, Fantasy
Overview: The long awaited second instalment of the Black Panther story (2018). The King is dead. Blank Panther is dead. The country is in mourning. This ushers in a new season for the Wakanda's. Who will rise and who will fall?
What you liked: This is a powerful film for many reasons. The Black Panther films are praised for their race and gender conscious casting. It is the first Marvel film that has an almost entire Black lead cast along with Black women in powerful roles. Wakanda Forever's central characters are Black women, portrayed at being powerful, adventurous, and full of grace and truth. Wakanda is the most powerful nation in the Marvel series, but also one that is very aware of their power of resources and technology and what the devasting consequences might be if they landed in the wrong hands.
The acting, the storyline and the central theme are very powerful and thought-provoking. The main character works through what grief looks like for her and what it means to not let anger and revenge consume her. Plus, the Directors gave such a moving tribute to the late Chadwick Boseman (who starred in the first film) that it moved me to tears.
What you didn't like: There is nothing that I didn't like about this film at all!
Thoughts for parents: I am a bit of a Marvel fan. There haven't been many Marvel films that have flopped in my eyes. I am a fan, not only because I love the way that they often tackle some real human heart issues, but also because they continue a running storyline between the different films.
There are so many Christian themes that run through this film:
Grief and how that changes us.
Love, culture and how we, as Christians, are asked to love our neighbours.
The hate that the world harbours towards those who look different to white middle-class (and usually) men and God's perspective on His children.
How people fight over power as opposed to looking for solutions.
Retribution, and how far we let vengeance consume us.
I watched this film with my 16-year-old son, and we were engrossed for the entire film. Afterwards our biggest conversation was about the struggle that was portrayed by the power of letting revenge being our driving force. We know that the Bible says that God will avenge us (Deut 32:25, Micah 5:15, Jer 50:15, Nah 1:2 amongst others), but how often do we forget that and are instead led by our own feelings of justice for self.
The film left a question about when we show mercy to others, does that leave us in a position of danger for the future? I'm sure that our conversations about the themes of the film will last for a while.


Dawn Savidge has been a single parent for 15 years and blogs at www.soloparentfaithadventure.com
View full Profile