Claire Hailwood finds plenty to talk about in this year's series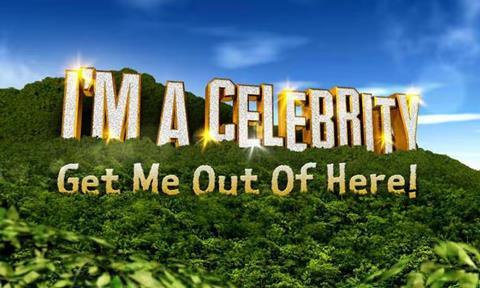 Would you rather have fish guts or cockroaches dropped on your head?
It's a game we often play but this was a particular gross choice to have to make, and certainly inspired by the previous night's so-called bushtucker trials on 'I'm a celebrity'
As a parent of teenagers I'm fully involved in this year's series after relenting last year and watching my first full series based in the Welsh castle. The series in 2022 sees the 'long-awaited' return to Australia, hosted by Ant and Dec as they return to the jungle.
This year is rich with characters, challenges, gross activities and controversial campmates, particularly former health secretary Matt Hancock MP who led the country through a large part of the pandemic. Campaign groups 38 degrees and Covid-19 Bereaved Families for Justice flew a message for Matt Hancock over the camp from the back of an aeroplane – 'Covid bereaved say get out of here!'
Hancock has confessed in one of many conversations there have been about why he's there. He seems to be after some forgiveness in it all.
Should you watch it?
Already in this series there have been unspeakable things eaten, dropped on heads, crawled through and more. So, is it an appropriate thing for me to be watching or my teenagers? What should my response be as a Christian parent?
In one sense, 'I'm a celebrity' isn't too far removed from kids' TV shows where participants are gunked or soaked in games. It's more revolting and the challenges far harder, but it's a similar principle for entertainment. As entertainment goes it's fairly mindless but has proved to be something that we're able to 'enjoy' and laugh at together. (If watching with children, use the YouTube versions where the swear words are bleeped out.)
There are conversations that aren't those that I want to hear lots of, lifestyles that perhaps aren't the greatest examples that I might want for my children (or myself), but probably not that dissimilar to what they hear around school and amongst their peers. Watching it together gives another opportunity for connection and conversation, and as a parent to teenagers, I'll take any of those that I can.
One of the things that I've really appreciated in this series is conversations around how people look in the jungle in comparison to how they are in 'real' life, and exploring which is more real. Conversations about where our value lies, the bravery it takes to reveal the 'real' you, whether that's about removing make up, dressing in red cargo trousers and a gilet or opening up with vulnerability to others around you, revealing a side not normally seen.
A bit like youth work?
It is reminiscent of my training in youth work as informal education that so captured my heart. Informal education says that learning can happen outside of a structured curriculum or set context, that it can (and should) happen through conversation and reflecting on experiences. It isn't about one teacher and one learner, but about journeying together, exploring in a safe place what we might think about things and developing skills to share our opinions appropriately, confidently and with kindness.
We haven't always agreed in these conversations, but that's not always the point. For now, watching together has created a space for us to talk together about things that matter, that are relevant and current, where I've been able to share through the lens of my faith, while learning from them about their world, culture and faith (where it exists). There have been one or two occasions where I've felt I need to say explicitly that I don't think something is right, fair or true. Most of the time, we've let conversation flow and there have been moments of richness amidst lots of wonderful nonsense and connection.
So for now, we're going to keep watching and I'm going to cherish conversation however and whenever it comes and let it fuel my praying for my teenagers!
And to return to the opening question? For me it's cockroaches, but let the record show it's an appalling choice to have to make!
Supporting documents
Click link to download and view these files

Claire Hailwood is a former youth worker and is involved with her husband at Freedom Church in Worcester. They are parents to four children
View full Profile