Ellie Willcock takes a look at a show with 'binge watch' potential for families and believes it will create much to discuss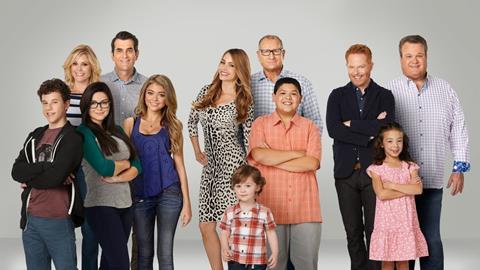 The TV Show: Modern Family
Rating: 11+
Running Length: 20-24 minutes
Genre: Comedy/Family
Where to watch: Eleven Seasons (250 episodes) on Disney+ and Season one on Channel 4 and Prime Video
Overview:
The show follows a large family through their day to day activities. Jay and his young, second wife Gloria with her son, Manny. Claire – Jays daughter – and her real estate husband Phil and their three children – Haley, Alex and Luke. Mitchell – Jay's son – and his partner Cameron and their adopted daughter, Lily. With such a variety of different personalities; the show perfectly captures the hilarity, trials and bonds that families have as children grow and families change. Set as a mocumentary it pulls together the different storylines brilliantly.
What I liked:
The comedy within the show is brilliant, coming from a large family myself, I do understand the situations that they all frequently find themselves in such as Alex stealing Haley's clothes and Lily wanting a pet rather badly. The jokes are family orientated but not simple slapstick which makes it more interesting to watch. The show also tackles some serious issues in a more light-hearted way, for example Gloria (played by Sofie Vergara) expresses her frustration at always having to speak in second language and her family making fun of her for it when its not quite right; her husband addresses the issue by taking Spanish lessons. Meanwhile Phil who plays his part as the dad who thinks its better to be friends with your children and be the 'fun' one ends up telling Haley off quite severely when she messes up and finds herself arrested for drunken behaviour and the consequences that your actions have on others as well as yourself.
The series demonstrates a fun family rather than give the audience reason to judge them for their behaviour, the acting is very real and the situations that come out of the family drama are brilliant to watch as you can find yourself relating to at least one character at all times. The characters grow and develop in their own way and at a speed which would be easy for parents to recognise in their teenagers and themselves too.
What I didn't like:
There are moments that make you want to roll your eyes, Phil's obliviousness to when he says the wrong thing and Haleys classic 'dumb' teenage routine can make you wonder if they've gone too far with a character. In addition although the situations are never quite the same there are scenarios that the audience may view and be reminded of an earlier episode, however it all comes back to the singular fact that family is always there for one another.
Thoughts for parents:
This show allows parents to have some interesting conversations with their children, the show is written very well and acceptable for all ages. Within the characters there are certain traits that parents might see in their own children such as Luke's absentmindedness and lack of focus, Haleys only interest in being popular or even Manny being told he's too much of a mummy's boy as well as his (slight) obsession in having a girlfriend. The show offers a unique chance for parents to be able to talk to their children about these things as the acting feels so natural and normal, with nothing ever feeling forced or awkward.
Christian parents need to be aware of the inclusion of two gay dads adopting a baby from Vietnam as well the a 'second wife' being much younger and prettier all while being accepted into the family. It can be helpful to families to watch this show as it can develop people's understanding of how varied and difficult some people's situations are while still allowing people to keep true to their beliefs: some great conversation starters if you look for them


Ellie Willcock is from Leigh on Sea, has been working as a Nanny for three years in London. Loves reading, writing and of course chocolate!
View full Profile