Alex Taylor casts his eye over the last episode of Doctor Who featuring Jodie Whittaker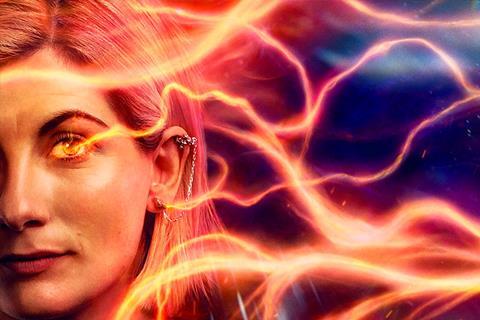 The era of Jodie Whittaker as the Doctor and Chris Chibnall as showrunner came to an end recently, with a 90-minute blockbuster special that served not only as the final adventure for Whittaker's 13th Doctor, but also a part of the BBC's centenary celebrations.
Genre: Science fiction, action adventure
Overview: The 13th Doctor, played by Jodie Whittaker, sets out on her final adventure. Aided by friends old and new, she battles her three greatest enemies.
What you liked: The story rattles along at a fair old pace, and cameos from the show's past come think and fast.
What you didn't like: The plot doesn't make a whole lot of sense, and there are so many characters taking part that some of them get a very poor hand. For example, current companion Dan (John Bishop) and the legendary enemies the Daleks are reduced to bit-part players.
Thoughts for parents:
As has been the case over its 59-year history (barring the 15 years when it wasn't on the TV, of course), Doctor Who is a key part of many children's lives. The programme offers a chance for children to encounter difficult choices, to confront evil characters and see people on screen who look like them. And while as parents and carers, we need to consider whether our children are ready for some of the scarier parts, there's no doubt that Doctor Who and series like it are great ways into exploring diverse and difficult issues in a safe environment.
The Power of the Doctor itself is a great adventure, which rips along at lightning pace. For children who are already Whovians, there is plenty here. There are many cameos which, if the children know the history of the Doctor, will delight them – I was certainly very pleased and surprised by one sequence that took place between the Doctor and the 'Guardian of the Edge'. However, newer audiences might be left a bit confused by who all these people are!
The plot is one that doesn't bear too much scrutiny, lest you notice plot holes big enough to steer a Tardis through. Yet, it all comes together at the end without too many loose ends dangling and the final generation will certainly get fans discussing their theories in endless YouTube videos until the next instalment hits our screens – the 60th anniversary specials in November 2023.
There is lots to explore here in terms of discussions you can start with your children: the bravery of ordinary people, standing up for what is right, the power of love and friendship. The question: "What would you do in this situation?" is one that you can use again and again as you watch together.
The will-they, won't-they romance between the Doctor and her companion Yaz was rounded off without anything actually coming of it. Depending on your viewpoint, this perhaps averted some difficult questions or missed a trick in facilitating conversation around diverse relationships.
There are a couple of things that we ourselves as adults might also take away:
• The importance of finishing well. The Chris Chibnell era of Doctor Who has not been universally liked by fans or casual viewers. However, in this finale, he finished his tenure well, garnering mainly positive reviews and leaving the series of a high note. As we finish things – be they jobs, ministry, phases of childhood – how can we celebrate what has been and round these stages of life off well?
• Being happy with what we have. Fandom can be a great thing; people invest so much in a story or character, such as Doctor Who. This can help them find their identity and meet people who are like them and love the same things they do. It can also lead to a strange sense of entitlement and feelings that those in charge of the thing they love are somehow betraying them.
For instance, The Power of the Doctor gave the fans so many treats, with storylines, cameos and even camera shots that evoked the history of Doctor Who. Yet, many of the fan reviews focused less on what they had been given, and more on what they would like to have happened: one cameo not having as much time on screen as they wanted, one companion being brought back but not another…
We have to recognise that sometimes the things we love won't be perfect. Yet we should focus on the things that went well and were good, rather than always dwelling on what might have been. Otherwise, we do our mental health harm no good at all. This is true in our parenting, in the experiences that our children have, in our ministry and in our own lives.


Alex Taylor is the Resources Editor at Premier Youth and Children's Work and is godfather to four lively and energetic children.
View full Profile