In Spotlight we feature a Christian charity or ministry that either directly serves children or youth in some way, or those aiming to support them, whether in a full-time, part-time or volunteer capacity.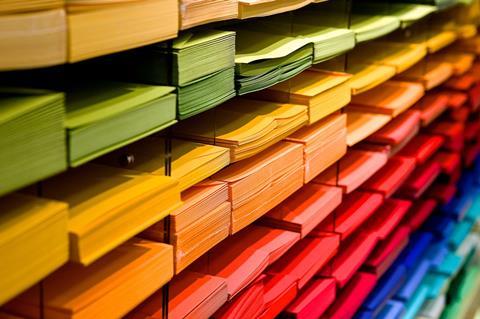 Purpose
Resourcing the local church to make young disciples. The Resources Cupboard seeks to support local churches in their work with children, young people and families, providing training, on the ground support, networking, signposting resources etc.
Location
We are based in Bedfordshire, where we support churches on the ground and seek to form local networks. Through our website and social media, we can reach out to and support churches across the country. Our trustees are based both locally and further afield to help us shape this.
Founding date
June 2021
We are successful when…
Churches understand and own the call to make young disciples. Through our research and early work, we have sought opportunities to speak out about the needs and opportunities to work with children, young people and families. As we do so, we seek to shape understanding about the place of children in the Church and the great responsibility we as the Church have, to share Jesus with all children, young people and families.
Local churches feel empowered in their work with children, young people and families. In the last twelve months, we have worked with a local deanery to audit all activities in place after lockdown, to identify opportunities for next steps and to begin to put the flesh on the bones. This has included the introduction of new all-age services, the development of a deanery-wide youth group and the training of young leaders.
Church children's teams find relationship with others that breaks down isolation. Many of the churches we work with are smaller and may have only a couple of volunteers in place. Through activities such as our swap shop, we provide meaningful opportunities for those involved to meet others, share stories and build relationships.
Things are tricky when…
We believe in the potential of all churches to play their part in God's big story. We see different challenges for smaller churches who may not have paid workers in place but have a real heart to serve the young. For us, there can be challenges in linking up with these churches who may not already be actively engaged with other networks, may not know about resources available and may feel quite isolated. Over time, we are seeking to break this down and build meaningful relationships which can bring support and encouragement and the potential to be able to do more than we could do separately.
Hopes for the future
It feels like we are living in exciting times, where the church is waking up once again to the need to 'tell the next generation'. It is our hope and prayer that God will use us as part of this transformation of the landscape, as we once again see churches on fire for those who don't yet know about Jesus.