Mark Griffiths and Rachel Turner's monthly look at NexGen ministry
Here we are, in the thick of it. It's Christmas time again and we are busy. So busy. Crazy busy.
Carol services, crib services, Christmas parties, midnight masses and Sunday programmes. Writing Christmas cards for volunteers, finding gifts for team and trying to survive the endless rota dance due to the winter lurgy diseases going round. For some people it's the most wonderful time of the year, but for others of us, it's the most exhausting. When you work for a church, it can sometimes feel like you have to sacrifice your Christmas for the sake of others.
But you don't. It just looks different.
Here's what I've learned in my time in ministry about Christmas.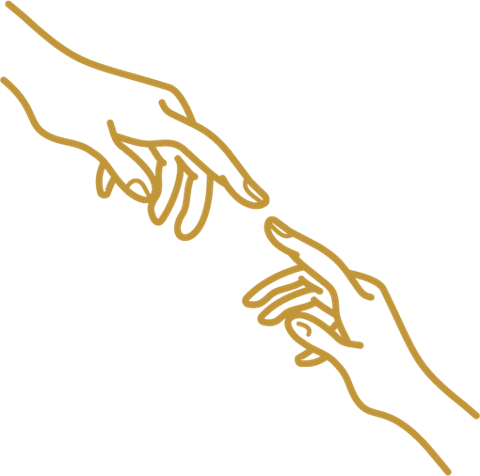 God still wants to encounter and teach me in this season
As ministers, we spend so much time thinking of themes, service structure and tasks that we cannot find the time and space to process anything that God may be inputting into us. Before I was involved in ministry, Christmas encounters with God happened while I was quiet in services, worshipping as a congregant or listening to a sermon at a carol service. It was in the extra time off I had at home, in the evenings listening to music or talking with friends.
Once I got involved in ministry, I felt those times and opportunities were snatched away from me in the demands of Christmas ministry. I felt bereft of my season with God.
Over the years though, I began to notice that during my sermon prep, I would be struck by a verse that seemed to hit me and draw me into discussion with God. I found myself worshipping during the carol service band practice while I was setting out decorations.
I'd be overwhelmed by the joy of Christ's sacrifice while interviewing a congregant during a service about what God had done for them this year. In the midst of all the prepping and leading, I still had all the encounters with God I needed, and you will too. Look for it. Embrace it.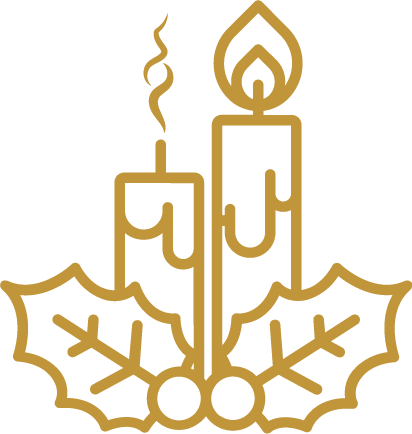 Know the difference between working hard and burning out
Christmas can be a time when we give everything we can to lead with excellence. We can want our outreach services to be extraordinary to draw people in and help them meet with God. We can want to make our parties the best, and to ensure people feel loved and seen and celebrated.
All this can drive us to work hard. But too often, I have allowed that drive to push me beyond hard work into exhaustion. I have concluded that 70 percent of what I have planned and hoped for is actually wise and effective: the meat of the service, the caring for the team and the way I plan to teach or facilitate teaching and encounter. The final 30 percent tends to be more for my satisfaction or ego. You know what I'm talking about.
That extra thing I want to do that isn't necessary, but sure would be nice: an animated PowerPoint, wrapped gifts with handwritten cards, gift bags for the kids, new costumes for the crib service, perfectly premade Christingles or a live animal for the nativity. So much of our capacity, energy and stress can go into this final 30 percent, exhausting us and draining us.
I learned to ask myself: is this necessary, or just lovely? Learning to do the 70 percent with joy and peacefulness rather than striving to achieve the 100 percent meant that I had a lot more mental and emotional space at Christmas.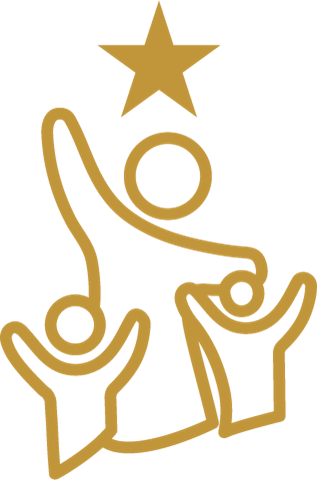 My personal and family Christmas matters, too
Over my time in ministry, I gained a husband and a child, so we have had to figure out how to ensure that we as a family develop our traditions separate from the church ones and ensure we get to keep them. This might not mean that your schedule of the traditions is the same, but their substance certainly can be.
We tend to sit down as a family and talk through what we want to do each year and make sure these things are on the calendar so every bit of our family Christmas is happening in its fullness.
I don't want to cram in a fast 'grab the Christmas tree' run on a carol service weekend when instead we can do a seven-hour extravaganza of decorating, dancing and then cuddling and watching a Christmas movie lit only by Christmas tree light on a Friday afternoon and evening. It's not the ideal schedule of when I'd choose it, but it certainly keeps all our substance.
What are your Christmas traditions? How can you ensure that all the substance that matters to your family still gets done, even if it's not the perfect schedule?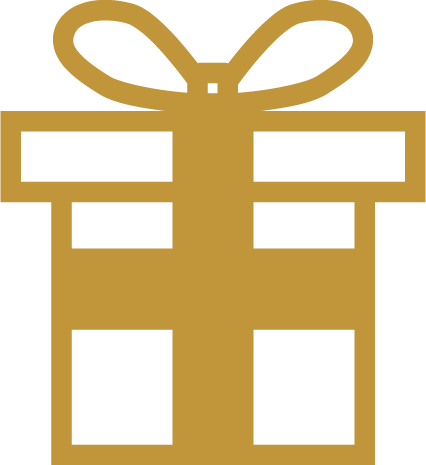 Be present and available
I have found that the most profound affirmation of my call has not been when a service goes well or when the Christmas cards to my team have all gone out. It has been when the little moments of ministry happen during the season – praying with a family after a service who lost their dad this year in a car accident, visiting a house-bound member of the congregation and doing an impromptu mini-carol service with her and her children with readings and YouTube worship, releasing much-needed team members to be with their family instead of serving because they need the rest, being the hands and arms of love, peace, joy and grace to others by simply being present and responding to their needs. That is often where I see and feel God the most, and I feel like I am genuinely serving what God wants me to do at Christmas. Give yourself the gift of the time to be present and available in this season for ministry, not activity.
––––
You are valuable children of the living God and ministers of the kingdom of God. May you encounter him in your preparations and deliveries of your programmes, may you work hard without exhaustion, may you and your families flourish in this season and may you know the joy of ministering the presence of God this year.

Rachel Turner is an author and pioneer for The Bible Reading Fellowship's Parenting for Faithprogramme, equipping carers of all kinds to raise God-connected children and teens, including through the free Parenting for Faith video course.