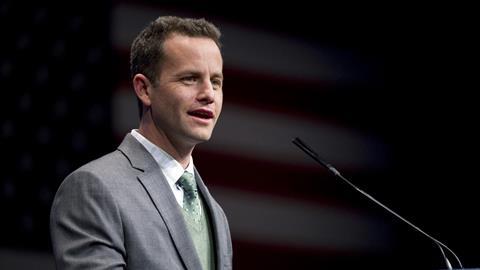 Well-known Growing Pains actor, Kirk Cameron, has a new Christian children's book out. However, he claims he has been banned from reading the book to children in over 50 US public libraries.
The book, titled As You Grow, published by Brave Books, has been rejected from several libraries, which currently hold drag-queen story hours for children.
One library in Rhode Island, the Rochambeau Public Library, told Mr Cameron over the phone, according to the Fox News Tucker Carlson programme, that they "are a very queer-friendly library" and "our messaging does not align, we will pass on having you run a program in our space".
Speaking to Mr Carlson on his Tonight program, Mr Cameron expressed frustration at the rejection, he said: "It's a book that teaches biblical wisdom through the seasons of life to children and the value of growing the fruit of the Spirit like love, joy, kindness.
"I wanted to read this book in public libraries and I was denied by over 50 book libraries that have hosted drag-queen story hours.
Mr Cameron is now calling on parents of children to call their nearest public library that hosts a drag-queen story hour and let them know that they want the chance to read a children's Christian book or the Bible in a story hour.
He told Mr Carlson: "If the libraries' response is no, they are likely to be breaking the law, violating the constitution and can contact Bravebooks.com and we will give them free books and all they need to turn that denial into a revival in their community."