Amanda Porter believes that if your children are watching this, it may be time to hide the remote….,
Love Island
Series 8
Rating: No official age rating in the UK
Other connected films / TV series: the Love Island franchise
Running time or episode length: 45 to 67 minutes
Genre: Reality show
Overview: ten single adults enter a Majorcan villa and are coupled up by the public, only to experience the highs and lows of emotions evolving, relationships developing and the status quo constantly changing.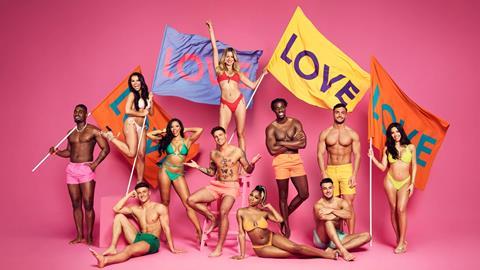 What you liked
Not having seen Love Island before, I didn't want to judge it too harshly before I watched it, and as I began the current series, I found myself engaged by the 'islanders' and even somewhat invested in their lives, enjoying seeing how they were getting on and looking forward to 9pm each evening to see what would happen next. It's odd how appealing this show can be for something with almost no substance. The unique hosting skills and sense of humour of Iain Stirling do add quite a bit to the entertainment value of the show as well though.
The best thing that has happened in this series so far was early in, on day five. Liam, one of the younger contestants, recognised that since the show had started, he had not been 'feeling himself' and in order to preserve his mental health, he made the wise decision to leave the villa before things got worse. Despite his youth, he showed an unexpected level of maturity in making and sharing his decision.
What you didn't like
The villa is a weird place. Imagine being coupled up with a stranger chosen for you by the public, with whom you share a bed every night in a room with nine other people, in a large house where no one wears enough clothing and everyone engages in bizarre, sexually charged games and challenges that demand acts you'd never perform outside the villa. And all of that on national television, with the aim of winning £50,000 and coming out of the villa having 'fallen in love'. It's a strange premise.
What I'm most disappointed in, I will say, is that it's been the older contestants, Davide, Ekin-Su and Jay, causing all the drama so far – kissing other people's partners in private, lying to each other and generally being disruptive and disrespectful. They've not set a positive example for the younger contestants in the slightest but have drawn everyone else into their drama and even sought out the younger ones for advice and consolation.
Thoughts for parents
There's not much redeemable about this show and there's no reason to recommend it. In addition to its strong language and adult content, it sends some fairly weird messages about what relationships are meant to look like as well as what is and is not acceptable in 'society'. If your young person is watching this, which I don't recommend, please make sure they're getting a healthy example of what relationships ought to look like somewhere else.
Star rating: one – don't watch
Supporting documents
Click link to download and view these files

Amanda Porter serves with the Pais Movement, an international Christian missions organisation that runs a free mission year for young adults ages 18-30, training them in youth and schools work to be positive Christian role models for young people in churches and schools. Amanda loves films, photography and traveling. She currently lives in Belfast.