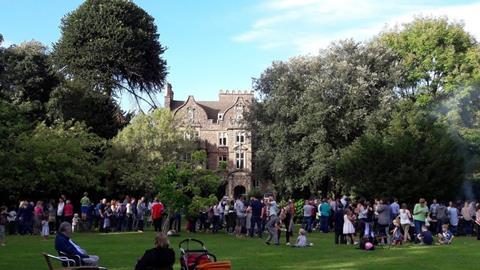 Anglican theological college, Trinity College in Bristol has introduced a new annual scholarship scheme for a Black undergraduate or postgraduate after discovering its slave trade legacy.

Following research into the history of the college's main building, Stoke House, it was discovered that the family who had built it had links to the transatlantic slave trade.

In response to these findings Trinity College has introduced the Jubilee Scholarship to cover the full cost of tuition fees for a Black British undergraduate or taught postgraduate student.

The scholarship, which is not open to ordinands, will apply to a BA or MA in Theology, Ministry and Mission.

Trinity's principal, Rev Dr Sean Doherty said: "The scholarship is named 'Jubilee' in celebration of our 50-year history and in echo of the biblical jubilee in which debt was released and property was returned.

"Part of our vision to 'live like the kingdom is near' includes becoming a more diverse and inclusive institution. This is something we are actively working on, and we are in the process of recruiting a diversity officer to help us."

Bristol became the centre of the 2020 Black Lives Matter movement in the UK, when a statue of Bristol-born slave trade merchant Edward Colston was toppled by protestors before being pushed into the harbour. Many institutions and public buildings in Bristol owe their origins to the wealth created by slavery.