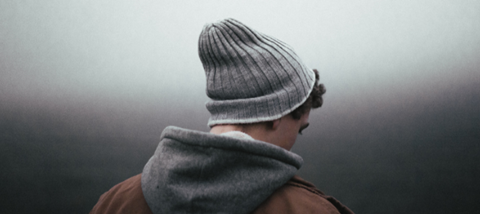 Suicide is the leading cause of death in young people.
It kills more young people than cancer and car accidents.
And the rates are rising.
The Office of National Statistics released their latest report of suicide rates last week and it showed a staggering 23 per cent rise in suicide in the under 25s.
Countless more survive suicide attempts and live with suicidal thoughts.
How can our youth groups respond? How can we speak hope into the lives of young people?
Firstly, we need to be mindful of the langue we use around suicide. Instead of using the phrase "committed suicide" which stems from when suicide was a criminal offence, using compassionate phrases such as "died by suicide" can make it easier for young people to open up when they are struggling.
Secondly, we need to connect with scripture. Suicidal thoughts are not new, and scripture offers so much hope and wisdom in how we can respond. In 1 Kings 19, when Elijah begs for death, God sent an angel to provide him with rest, food and an opportunity to talk. When a young person is feeling suicidal, alongside ensuring their access to appropriate mental health care, this passage can offer a model of support. We can encourage rest, nourishment and space to talk. It can be difficult and heartbreaking to hear a young person's suicidal thoughts, but it is important that we allow them to voice their despair, rather than us rushing in with possible solutions.
Thirdly, we want to respond with compassion. Young people so often feel guilty about struggling with suicidal thoughts - and they can feel this even more keenly if they have a faith. Encourage them that struggling with despair doesn't make them a 'bad Christian', neither are they letting God down. Throughout the Bible we see God responding with kindness and gentleness to those who are feeling weak and wearied.
Isaiah's words to God's exiled people is an encouragement and hope to us today. Isaiah 42.3 says: "He will not crush the weakest reed or put out a flickering candle. He will bring justice to all who have been wronged" (New Living Translation).
Fourthly, we need to ensure that both staff and volunteers are equipped to handle disclosures around suicide. Make your safeguarding procedures really clear and prioritise making space for supervision and time to process and pray together as a team, especially when facing complex pastoral situations.
Fifthly, empower your young people to take care online. In the news this week, Little Mix's Jesy Nelson has shared about her own struggle with suicidal thoughts after experiencing trolling for her appearance after the X Factor. For Jesy, the solution was to come off some forms of social media and that might be the case for some of your young people, but if not, encourage them that they can choose to follow accounts and people who make them feel good - not inadequate.
Lastly, get some training for yourself and your team. This might mean going to a conference run by an organisation like Mind and Soul, attending a seminar on mental health issues at a summer festival, reading a book together or booking some training for your whole team. It's so important that your team have a working knowledge of the mental health issues faced by young people - you don't need to be experts, but awareness and understanding of how to respond is vital.
For more information on ThinkTwice's #SpeakofSuicide campaign, check out thinktwiceinfo.org or find them on Twitter, Facebook or Instagram @ThinkTwiceInfo.