Cara Parrett has been blown away by her study of biology and believes it's a great topic for a Christian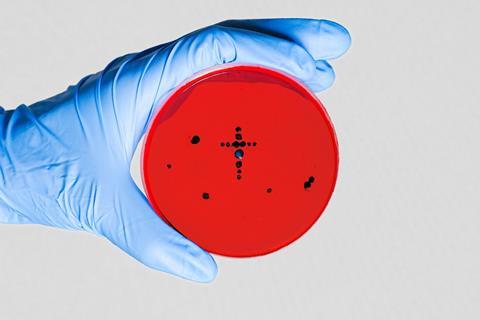 I was born, raised and educated in South Africa – a land of endless biological delights, from the baboons on my University campus, to plant communities who need fire in their life cycle; and a hugely diverse mix of environments to explore, from deserts to forested mountains, warm coral reefs to cold kelp forests. It was a dream for an outdoorsy animal lover like me. I grew up with a really firm idea that I wanted to explore and protect wild spaces and wild animals. So I always knew the sciences, and particularly biology, were going to be in my future. For me, studying biology at school helped me to fulfil my dreams of studying marine biology at the University of Cape Town and working in wildlife conservation.
Now, your child's dreams may look very different to mine. Perhaps they have a passion for medical sciences, agriculture, psychology, genetics, nutrition, sport science or landscape architecture – each of which are rooted in elements of biological sciences. Or perhaps they don't really have a sense of what they would like to do once they leave school. Wherever they have got to in thinking about their future, I think biology GCSE is an exciting option to consider, both as people who are part of a biological world, and also as people of faith.
A chance to marvel
Biology will introduce them to an intricate world of mind-boggling complexity and processes which will make them marvel at the wonder of it all. Watch a caterpillar becoming a butterfly, migratory birds arriving from half a world away, or even just a scratch healing on your body and you have some taste of the wonders in store. But, as Christians, we can connect with what we discover in biology on an even deeper level because we are deeply connected to the Creator who made it all. When we study biology, we get to witness all aspects of creation singing God's praises – proclaiming his creative power and provision. This can help inspire us to worship our father God in the biology classroom as much as in church.
Studying biology can also help us live in the way that God has asked us to live. The first command God gave humanity was to work and care for his creation (Genesis 2:15). Later, Jesus adds that the most important commandment is to love God, and, secondly, to love our neighbours (Matthew 22:34-40). The better we understand the natural world and things that are threatening it, the better we can live out these commandments to love and care, not just for the planet, but also for people. You see, the natural world doesn't mean 'everything other than humans': we are a part of creation, linked to the rest of the natural world, we both impact and are impacted by the health of the entire planet. Just like other species, we are dependent on our relationships with the natural world, and vulnerable to the problems of a damaged world. This vulnerability is even more so for the most poor and needy communities around the world, those who we are particularly called to defend and protect (eg Jeremiah 22:16). The good news is that God is on our side, and has given us the creativity, intelligence and unique gifts and passions that can help us to better love and protect all that he has made. Science, and biology, are gifts that we can use to celebrate and protect God's creation.
Difficult questions?
You may have some hesitations about them studying biology. Perhaps you are worried that it will be too difficult. Or perhaps, as a person of faith, you worry that studying biology might damage their faith by reducing the wonders of the natural world down to biological interactions, or bringing them into confusing conflict with what the Bible says about the origins of life. Perhaps you even worry that too much scientific knowledge can give humans too much power. I do understand, and I invite you to get in touch with us if you'd like to chat about any of this – it's literally my job*! But, I can share that, while I found biology challenging and complicated (it was my worst mark in my final year of school!), I don't regret my decision to study it. Recognising that God is author of everything we can uncover and learn about through science has given me a new-found freedom to just dive in and explore the work of his hands, and I've never looked back. By facing my hesitations, God brought me to a greater awe for the world, and this has only strengthened my faith. Not only this, but I think it's so important for there to be Christians in this field, and at the table when people are discussing how we seek, and use, our knowledge (ethics). And I think God thinks so too!
These sorts of ideas have led me to a job I didn't even know existed when I was at school. I now work at The Faraday Institute for Science and Religion, in Cambridge, and I get to think about how my love for God and love for science go together, for a living! It's so cool. So, may they keep exploring, and let's see where God leads them.
*You can contact our Youth and Schools team at kids@faraday.cam.ac.uk. Young people, under 16, are also very welcome to contact us, but through a parent or guardian. You can explore a bit of our science-religion world via our kids, teens, or educators websites.

Cara Parrett is Youth and Schools Programme Officer and Researcher for The Farraday Institute for Science and Religion
View full Profile