An insight into a Christian charity or ministry that you may like to know about.
Name of charity: The Boys' Brigade
Purpose:
Our vision is that children and young people experience "life to the full." (John 10:10), through coming to know Jesus for themselves. Through over 750 local groups in communities across the country we provide opportunities today for 20,000+ children and young people to learn, grow and discover in a safe, fun and caring environment which is rooted in the Christian faith.
Location of HQ/Staff/workers:
Over 7,500 dedicated volunteer BB leaders run our local groups, with a small team of employed staff working nationally to support them through for example training and resources.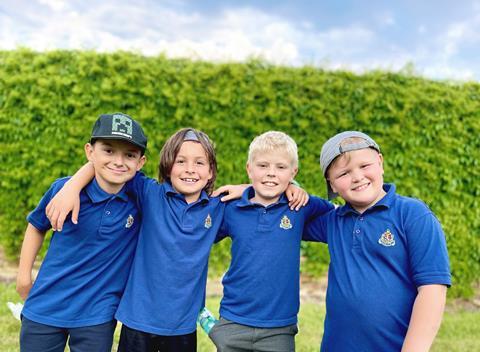 Founding date:
The Boys' Brigade celebrates our 140th Anniversary in October this year, after being founded in Glasgow in 1883. It was the first voluntary uniformed youth movement in the world, and many of today's organisations for young people can trace their roots back to the BB. A range of events and activities are taking place to celebrate the anniversary, including a live 'Monopoly Challenge' for young people taking place in London, Glasgow, Manchester and Aberdeen. Thousands of children and young people will also be in Church as part of local services to celebrate this significant milestone.
"When I say that our Boys' Brigade and Girls' Association has transformed our Church it's an understatement. When I came to St Thomas Swansea we had an aging congregation, but through starting a BB/GA group we now have 75 young people engaging with the Church week in week out, many of whom we have had the joy of baptising and bringing into the church family! The Boys' Brigade is an amazing missional resource that is so important to our ministry here in Swansea."
- Rev Steve Bunting MBE, St Thomas Church

We are successful when…
… we provide children and young people with opportunities to learn new skills, and grow into caring and confident members of their community
…we partner with local churches to engage with children, young people and families.
…we help children and young people explore the Bible and the Christian faith in relevant and creative ways
…we offer a safe, welcoming and nurturing space for children and young people, supported by dedicated local volunteer leaders.
…we give children and young people opportunities to encounter Jesus for themselves and respond
Things are tricky when…
…perception is out of step with reality. We still do lots of things that successfully draw on our traditions and experience, but people are often surprised by the vibrancy and relevancy of our ministry. We're not necessarily who people think we are and it's always challenging (and exciting!) to turn some of those perceptions on their head.
Volunteer recruitment is also a big challenge, obviously one that is not unique just to the BB. Of course volunteering in the BB as a leader has many rewards including learning skills, supporting your church and local community, not to mention bringing a sense of reward from the difference you make in the lives of others.
Hopes for the future:
Whilst there is so much to be thankful for through the last 140 years, we're not standing still – we are looking forward in hope. Many Churches and denominations are rightly making their work with children and young people a priority. Our hope is that we can play a significant role in partnering with Churches in this mission. Some of how we do this will be recognisable, some may be surprisingly different, so watch this space!
How you can contact us
Find out more about The Boys' Brigade and find you nearest group at boys-brigade.org.uk/join
If you would like to talk to us about how we can support your Church, please get in touch at ministry@boys-brigade.org.uk