How do you reach today's teens? Schools worker and charity leader, John Prockter believes fantasy fiction is an important tool and explains how he hit on the idea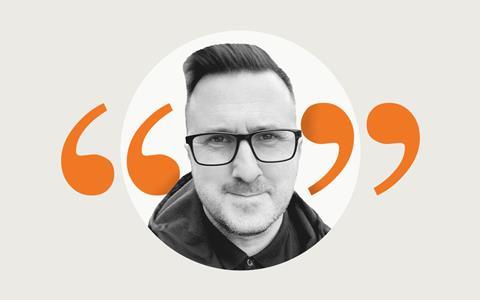 NexGen Pro: Many Christian authors have used fiction to communicate their faith so young people can grasp it, but you have gone with a very different approach. What did you hope the style and genre would achieve?
John Prockter: I'm currently reading a Christian novel to my nine-year-old daughter, which we're both really enjoying. I picked the book up from a Christian bookshop, and I'm thrilled with everything about it. If I were to guess, I'd say the book was written for a Christian parent to enjoy with their child like I am with my daughter. The book itself is magical, written with a central moral, with there are a few keywords that make it loosely linked with the church.
With Hikaru, I wanted to create something visually engaging that explains the message of the gospel to young people who might not get their hands on a traditional Christian book. I think Hikaru will also be helpful for Christian parents as well, but I want unchurched young people to be excited to pick up Hikaru with as few barriers as possible. That's why it's anime in style. The motivation for writing this book was to ensure it was more than simply moral. I want this book to point directly to Jesus and to contain a straightforward explanation of the gospel, too.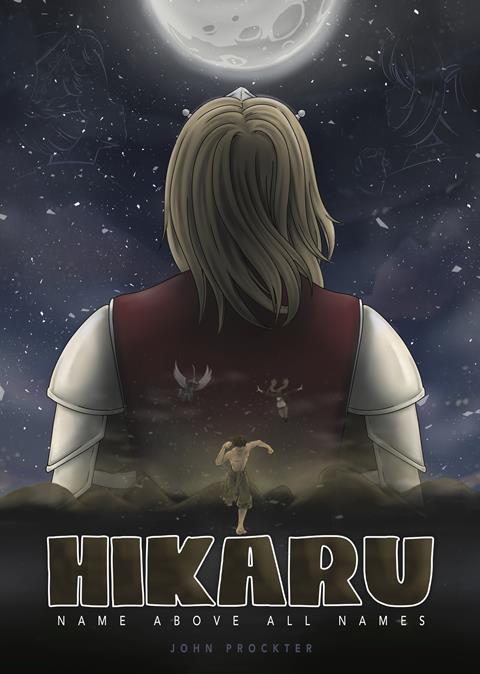 NGP: Many readers of NexGenPro will have a standard Christian upbringing. Maybe you could outline how it is communicating the Christian faith in schools?
JP: In my professional life, I'm a Christian youth and school worker. In my day-to-day work, I look for as many useful ways as possible to share Jesus in education. Often, the resources I use impact the classroom, tackling issues of faith and central Christian beliefs about God, including ethical and moral issues. I've found over the years that if someone can tell the story of their real lived experience of faith, it makes a significant impact. That's why writing Hikaru has been important for me. It allows me to talk about my faith, who these characters in the book are, and what they have to do with Jesus.
Even the characters' names speak clearly about who God is, and when I can, I take the time to explain it all. Hikaru, for example, means 'A being of shining brilliance.'
NGP: This project took a long time to complete. How much did your original idea change?
JP: It's taken me six years to get to this point with Hikaru, and I can honestly say that stirring curiosity towards Jesus has been the aim throughout the process. What has changed quite a lot is the form and structure of the novel itself. Initially, for example, it started as one small story, but as things developed, it ended up being three stories bound together as one larger novel.
One of the great benefits of taking the time to develop the book is that I was able to try using the story in education, which has made the whole thing far better as a result.
NGP: And you have been grateful for financial support?
JP: That's right. Two trusts have underwritten the creation of the novel. One focused on the artwork, which, as you'd imagine, cost a lot of money, and the other backed me to write the story and made sure it was as good as possible. Without their help, it would have been quite impossible for me to get to this stage with it. I was also supported by an excellent design company that committed to designing the final product.
NGP: You have had some good responses from local schools. What do you hope it will do?
JP: At its core, the education workshop explores themes that young people can relate to. Things like disappointment, changing circumstances, responsibility, and the fear of missing out. Of course, Hikaru is an allegory of the Christian faith, and hopefully, the characters are relatable enough for students to feel as if they understand them too.
I aim to spend time delivering the Hikaru workshop in 2024, giving each student a shorter version of the book.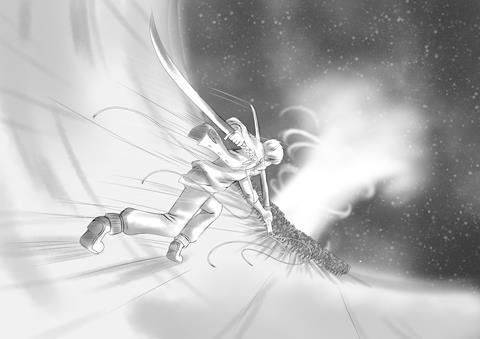 NGP: What might be some of the ways that NexGen Pro readers might want to use the book in their own ministry and in contacting schools?
JP: At this stage, I'd love to talk to anyone who thinks they might want to buy the book or use the school's workshop in their area. In 2024, I will develop the workshop so that it can be used by other people in the future. If anyone reading this would be interested in having me come and visit their context, I'd be really pleased to hear from you. Feel free to get in touch using my email:john@catalystyouthtrust.co.uk
If you wish to support the project, you can do so here: https://www.crowdfunder.co.uk/p/hikaru