Easter Eggs arrived in the shops ages ago, so it's time to get thinking and planning about what we will do to make Easter a significant, special and spiritual occasion in our families.
For my children, I often focus on Holy Week, an eight-day period from Palm Sunday (2nd April) to Easter Sunday (9th April). We have sometimes looked for a local church doing a Palm Sunday parade, as this is a fun and easy way to get ourselves into the start of this week. Some churches even have a donkey, which is always a tick in my children's boxes!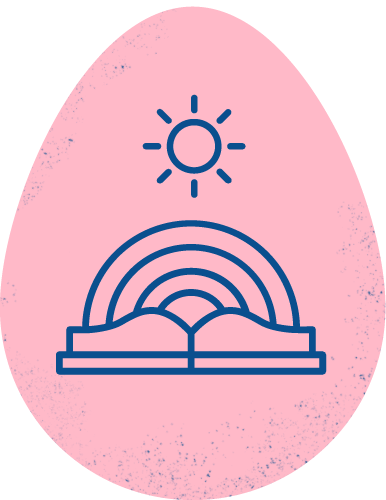 Tell the story
We have really enjoyed using a Holy Week Box, where we read a short section of the story and use a couple of items in the little box as symbols of that day's story. It's a free download so why not get hold of it and see how it might suit your family.
This year I'm planning to make a series of eight pictures, one for each of the stories that week, and use them to tell the story and invite my children to create their own pictures or models too. We enjoy creative arts, but you might prefer to do this with wooden peg dolls, Lego or Duplo, Playmobil or playdough. Whatever your children enjoy playing with, find a way to use that to create the story. (We might even have a Minecraft version!)
Read a book
One way I find helps us to re-engage with such a familiar story is to introduce a new Easter book, while bring out all our old ones for a reread. We're currently reading Fire by Night, which is the story of the Exodus through the eyes of three children, but we have a collection of both fiction and non-fiction books which I'll get out a week or two before Easter so we have time to look at all the ones we want to.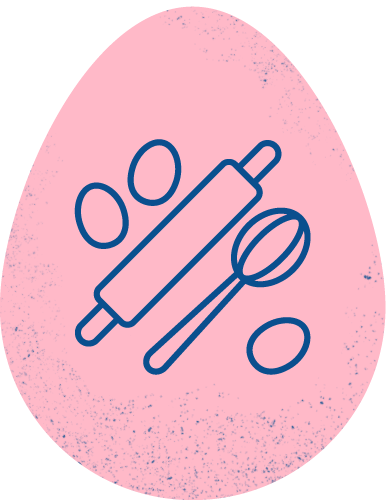 Make some sweet stuff
Another fail-safe in our home is food. Easter gives us some great cooking options, including making hot cross buns – we make chocolate orange ones which are just the best – simply add chopped dark chocolate and orange zest after the first rise.
Another thing we've tried is making our own Easter eggs complete with sweets inside. We go to one of those old-fashioned sweet shops and the children can pick eight sweets which have some link to the Easter story (they get very creative at this point!).
Then we use a mould to create the chocolate egg halves, put the sweets in one half, and 'glue' them together by placing the empty half on a hot tray from the oven for ten seconds then placing it carefully on top of the filled half. Hold for a few seconds then put it down carefully. When you open them on Easter morning or whenever you choose, go through all the sweets and talk about how they relate to the Easter story.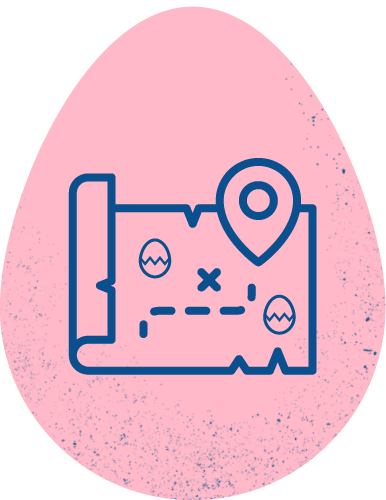 Search for clues
Another fun activity is to have a treasure hunt. This can be done in your home or garden or a park, with just your family or with friends too. Simply hide pictures or items relating to different parts of the Easter story and challenge people to find them and put them in order, then use them to do a super-speedy (three minutes?) recap of the story and share out some edible 'loot' (usually in the form of chocolate eggs). I've even made a downloadable version you can print, cut and go, or you can use the picture on card from my Easter puppets.
Speaking of which, find a fun, short, easy way to share the Easter story is always high on my agenda, which is why I created the Easter puppets. They come with a story board to tell a short but complete version of the story in a way which works for young children. I find the Easter story is harder than most to simplify, so this will do the work for you and leave you ready to chat with your children and answer their questions. (Don't be afraid to say you don't know and chat about how you could find out!)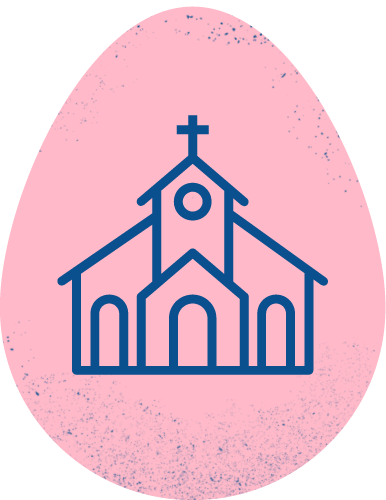 Go to church
Another way to use Holy Week is to find local services for Maundy Thursday and Good Friday which might involve foot washing or a soup supper with Bible readings. Most churches tend to get more hands on around Easter, so it can be a good time to do an adult service with your children.
And then there's Passover, which, for historical reasons, doesn't usually fit neatly with Easter week (this year it's 5-13th April), but is also a good way to get hands on with the activities in the story of Easter, with a good dose of theology relating to God saving his people and them living in freedom.
I also love to use the Godly Play stories, another fabulous resource.
Ok, there's enough ideas – spend a minute recapping and choosing one which will work for your family in the season you find yourself in this Easter. Got one? Now go and enjoy some mini-eggs!

Victoria Beech runs GodVenture to help families do faith at home together. She has a series of sticker activity books and other fun resources including Bible GodVen­ture52, a pack of cards with 52 ideas on exploring the Bible together at home. Get two packs for £10 using the code 'YCW' at GodVenture.co.uk
View full Profile