Sunday morning church attendance has become "less of a priority" for families since the pandemic, according to a new study.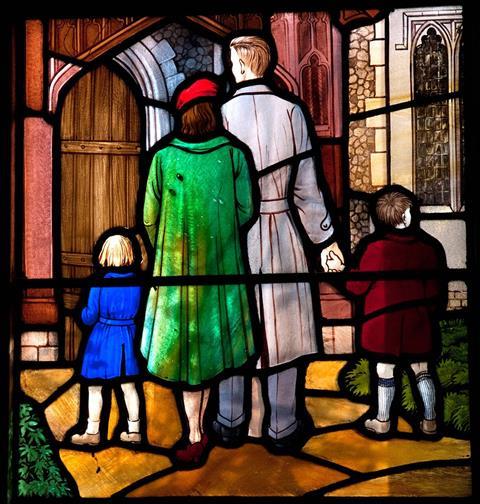 The research was carried out by Liverpool Hope University together with Care for the Family, Evangelical Alliance, Hope Together, Parenting for Faith, Share Jesus International and the National Institute for Christian Education Research.
It found that engagement with church had fallen in 40 percent of families surveyed.

Responses from church leaders confirmed the findings with around half (48 percent) reporting families in their congregation now engaging less than they did before the pandemic.

However, the research also revealed that families' faith at home has tended to improve during the pandemic, despite their engagement with church reducing.

The report said that much of this connects with the issue of Sunday morning church attendance – most church leaders questioned expressed this as their main focus, but the pandemic has shown the value of faith nurture in the home.

Many families now see regular church attendance as less of a priority, with some opting instead to focus on nurturing their child's faith more at home, and others simply feeling that less regular attendance at church is sufficient.

When asked about their family's engagement with the local church, 44 percent reported that it had remained the same, with 40 percent saying that it had reduced. 16 percent said that their engagement had increased.

The report authors say: "Considering that the willingness of these families to respond to the survey indicates that they are likely to be more engaged than average, it is concerning to see that a significant proportion of the participants have decreased church engagement over pandemic times."

The report is based on the findings from an online survey (February 2022) completed by 175 church leaders and 209 parents of children up to the age of 16, and in-depth interviews (between April and June 2022) with 36 children (aged seven to eleven years old) and 18 Christian parents.
The participants represented twelve different denominations from various locations across the UK.