Children in the UK have become unhappier over the last decade according to a new report from The Children's Society.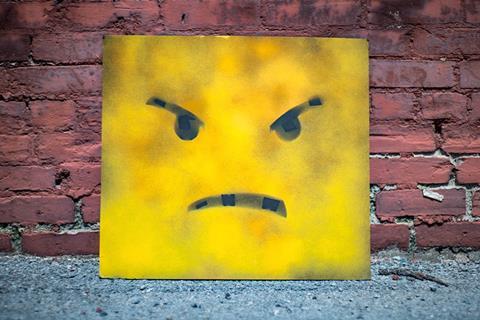 The charity surveyed over 2,000 ten to 15-year-olds for its annual Good Childhood Report. It found that around one in 16 children (six percent) aged ten to 15 in the UK are unhappy with their lives, and almost one in eight (twelve percent) – an estimated 562,000 younger teens – are unhappy with school.

The charity said that the current cost-of-living crisis is having a significant effect on families, with 85 percent of parents and carers surveyed in 2022 saying they are concerned about how it will affect their families in the next year, especially as over a third of parents and carers reported they already struggled with the costs of school trips and uniform over the last year.

The report also reveals that girls are significantly more unhappy with their appearance than boys, with almost one in five (18 percent) – the equivalent of an estimated 411,000 girls – unhappy with their looks compared to ten percent of boys. This is an increase for girls from one in seven (15 percent) being unhappy with their appearance ten years ago.

The pandemic's damaging impact is laid bare, with one in nine children (eleven percent of those aged 10 to 17) saying they did not cope overall with changes due to COVID-19 despite many of the restrictions being lifted when the survey was taken.

Joe Jenkins is executive director of social impact at the Children's Society told YCW: "This is our 17th year studying children's well-being, their hopes and happiness in the UK.
It's our eleventh childhood report and so what really stands out for us is that trend over time. What we're learning is, over a decade, children's happiness is in decline in the UK; children today are feeling less happy in their lives, in their family and their community than they were a decade ago.
It really worries us as we go into this winter with the impending cost-of-living crisis already impacting families, and of course, still recovering from the effects of the pandemic over the last two years as well, that there are many young people who just aren't getting the support that they need right now."

Jenkins said the charity is calling for more mental-health support for schools across the UK:

"A decade ago, there were more opportunities for a young person to get support early when they might be encountering a challenge. Now over 80 percent of children's services are geared towards late intervention, which means it is only when it reaches crisis point that a young person might get some support. So we think that's one of the key actions that's needed, if we want to start to turn this trend around over the decades ahead of us."

Chief executive of the Children's Society, Mark Russell added: "We need a faster roll-out of mental-health support teams in schools alongside early support hubs in every local community and there needs to be more support for children whose families are struggling to make ends meet with free school meals available to all children on Universal Credit. There is nowhere to hide from the ensuing well-being catastrophe unless urgent action is taken."