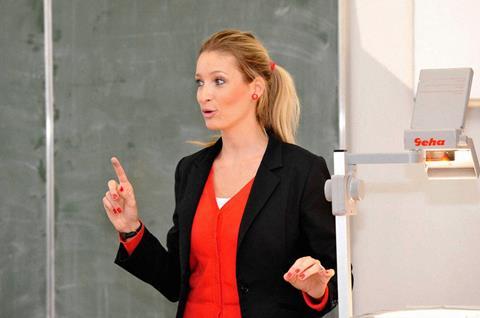 A new campaign has been launched to encourage more people to become religious studies (RS) teachers, following a drought in people willing to lead the subject.

According to UCAS data, the number of people applying to teach RS is down by a third compared to last year. Now, parliamentarians have joined religious groups in their plea for more applicants.

The new campaign, Beyond the Ordinary, begins today. It aims to draw attention to the positives of the role.

In the last decade, the Department for Education has missed its annual recruitment targets for the subject nine times.

However, in October a Westminster Hall Debate saw politicians united in the belief that religious education is fundamental to "life in modern Britain", yet Lord Karan Bilimoria says the figures are "deeply worrying" and that young people are "missing out".

Echoing the sentiments, Kathryn Wright, chief executive officer of Culham St Gabriel's Trust, which is supporting the campaign, said: "Religious education is an important curriculum subject enabling children and young people to navigate our complex multireligious, multi-secular society.

"Everyone has a worldview, and it's important we prepare young people to become free thinking, critical participants in public discourse, who can make informed judgements about matters of religion or belief and reflect meaningfully on the big questions in life.

"We are looking for ambitious graduates from a range of humanities and social science subjects who can deliver an academic and rigorous curriculum aimed at getting young people to think critically about their own beliefs and those of others."

Despite concerns about the number of teaching staff, the subject is growing in popularity. Around 30 percent more students are opting to take the subject at GCSE level, compared to a decade ago.