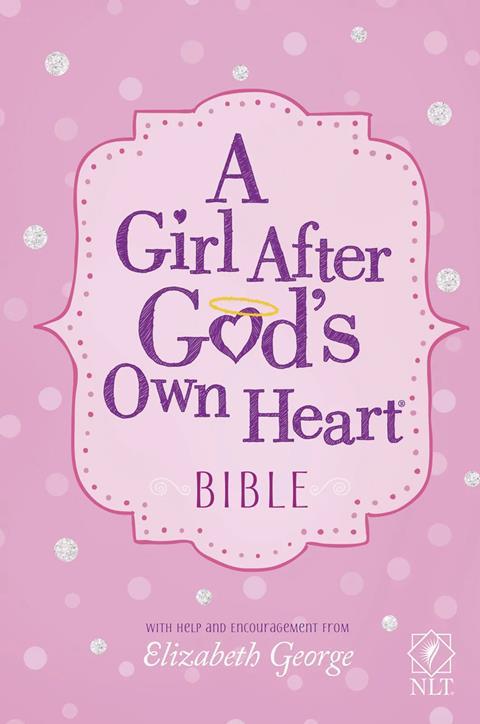 Elizabeth George has made every effort to make the Bible accessible to girls aged eight to twelve through her well-considered additions in A Girl After God's Own Heart Bible.

The tone is both friendly and personal and through her gentle encouragement, turning each page comes with a surprisingly comfortable ease.

Each book of the Bible opens with an informative double-page introduction, giving context, understanding and guidance on where to find key events within the book, which acts as the perfect reference, as well as giving a secure place from which to start.

The written prayer is also a lovely addition and gives the reader space to focus on God and his living word before commencing.

Throughout the books of the Bible, the carefully woven 'Did you know?' sections, the highlighted verses and brief devotions make the books more digestible for young readers and in turn help to embed and root the word in hearts and minds.

One of the more interesting features was 'Women and girls of the Bible', where George gives a brief biography, explaining what can be learned from each character and their story. With some thought-provoking questions, these encouraged some personal application and discernment and would in turn hopefully inspire a more personal relationship with God.

The 'What God says about' sections, addressing issues such as fear, appearance, difficult times and many more topics, were also particularly helpful. These offered practical help, while speaking God's truth into situations, and allowed for some great discussions. In addition, they created opportunities to delve deeper into the Bible thematically instead of chronologically.

The only small criticism is perhaps the slightly excessive use of pink used through the book, which I am sure will be loved by many girls but was not particularly popular with my nine and eleven-year-old. Thankfully, it didn't detract too much from the richness of the text and the value that can be gained by journeying through this book.