Andy Peck found a local church which solved a tricky dilemma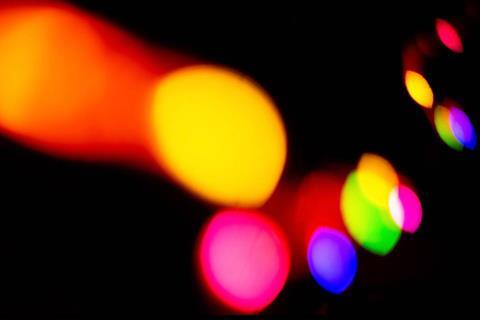 We were getting a bit desperate. It was our first Halloween with our adopted boys who had fond memories of dressing up and trick and treating in the neighbourhood at their foster home.We were not so keen. Accepting that for many Haloween is harmless fun and you as a Christian parent may have no problems I take the view that as a festival it celebrates something that as Christians we are taught to shun.
I am not someone who sees demons behind every lamp post or believes that Halloween activities are in some way a place of increased demonic activity. For most children it is harmless fun and not a doorway to the occult. But I am not keen to glorify things that I believe are 'real', or join in with a craze that has increased in recent years. We didn't want to decorate our home, buy anything connected and certainly not dress our boys up to look like a wizard or a witch or bang of doors and terrify single old ladies. As adopted boys we had taught them about 'stranger danger' - were we really going to break that advice?
Our boys were old enough to understand but not really at an age when they could easily deal with their disappointment, especially when friends were taking part.
And then someone mentioned Light Parties - alternative Halloween events, often run in local churches, that celebrate Jesus as the light of the world.
Our church, despite being a decent size had nothing and some of our members were merrily participating in the season like it was a Christian festival.
So step forward St Luke's who had transformed its building with a large bouncy castle bang in the middle,and games, table tennis, skittles around it with hot dogs and ice cream all for a fiver. We could confidently tell our boys that we had something planned and it would be good.
And so we took them along. I was able to stay and work in a corner and check all was well and they had a fabulous time with 50 or so other youngsters. My youngest even made a friend! A year later, the question was 'can we attend a light party again please?'
Now my views above notwithstanding, this is certainly one of those 'agree to disagree areas' and if you participate in Halloween, so be it. I hope you have thought it through.
But if you are at all uncertain can I encourage you to check locally and see if there are any Light Parties going on in your area. If not, and you want to do something yourself, or are running a party and need more ideas, here's a website with some ideas. Click here.
All of this is a reminder, should we need it, that our family life should be fun. There will be stuff you won't want to engage with, but hopefully your children and their peers will grow up valuing their childhood and all you do, not feeling grumpy about all that was denied them. Jesus, the light of the world, offered life in all its fullness. And so life with us should be great. Whether it's 31st October, or any time of the year.

Editor of YCW & Premier NexGen and Dad to two teenage boys