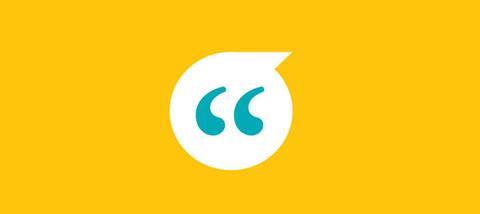 These are just two of the shocking findings from this year's Girls' Attitudes Survey from Girlguiding. The survey also found that two-thirds of girls aged 17 to 21 think mental health is awkward to talk about. We can't change anything until we break the taboo surrounding mental wellbeing and discuss it openly.
Mental health has such an impact on girls and young women today due to increasing pressures on their lives: from feeling the need to look perfect to the non-stop nature of social media. It's hard enough being a teenage girl today but it's even harder when the pressures put on girls and young women go unrecognised. Eighty-two per cent of girls aged 11 to 21 say adults don't realise the pressure they are under. If politicians and policymakers are unaware of the problems so many girls and young women are facing, the necessary changes cannot be made.
This is why the findings of the Girls' Attitudes Survey are so vital. As Sarah Brennan, CEO of YoungMinds, said: 'This survey is yet another wake-up call demonstrating how vitally important it is that teenage mental health is prioritised by all. It shines a powerful light on the mental anguish that so many girls face every day.'
By raising awareness of girls' and young women's attitudes towards and experiences of mental health, we, as a charity and as a society, can start to ensure change is made. Girlguiding currently provides girls and young women with a safe nurturing space where they can be themselves and develop their confidence. Our peer mentoring scheme helps young women receive information about sensitive and important issues from a trained mentor who is their own age. With the research from our Girls' Attitudes Survey we can continue to provide excellent support for girls and young women and develop so we can offer more.
If we want to make a difference, the first steps are awareness and acknowledgement. By raising awareness of the issues facing girls and young women, we can start to make a difference. Try talking to a teenager (we're not that scary!) about the pressures they are under and try to help them develop coping mechanisms, which can range from small things (mine mainly involve watching TV) to bigger support structures.
As a society, we need to start a dialogue about mental health, so start one in your community, faith group, school or workplace. These conversations can have a huge impact. After all, greater awareness of mental health will lead to greater acceptance of it.
Ashvini Rae, Girlguiding advocate