Becky May urges Christians to be salt and light in the schools in their neighbourhood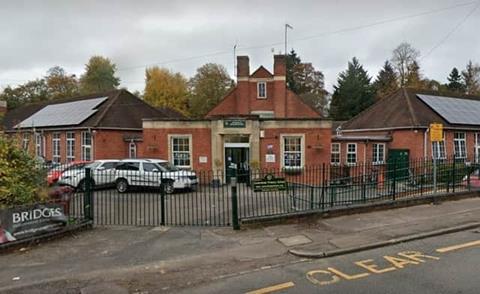 Rarely a week goes by without a headline or two relating to schools and education in this country. Last month, we were left reeling at the news that a Headteacher, Ruth Perry, of Caversham Primary School, Reading, had died by suicide as she awaited a negative Ofsted report. This month, attention has turned to news of more rounds of strikes planned for next term and public sympathy begins to wane again.
Full disclosure: I was a Primary School Teacher for eight years. I loved it and would probably still be doing it now if I hadn't had my own family. I am now a parent governor at my children's school, I like to keep an interest in the world of education and sometimes write resources for that sector. I remember, when I was doing my initial teacher training, one of our lecturers commenting; "because everyone went to school, everyone thinks they're an expert on education!" That may be a little defensive, but perhaps there is some truth in it. Everyone has an opinion on the state of our education system, and on teachers themselves.
For anyone who is, or who knows and loves a teacher, however, you will know that they don't work six hour days, or take half the year off on holiday, or go into it for the salary! Whilst every individual teacher has their own 'why,' most will describe how they seek to give a new generation good life chances, how they want to draw out the best in them and how they want to equip them to reach their potential.
As Christians, we too want to enable children and young people to flourish in all areas of life, and for us, we know that this includes spiritual flourishing; entering into a relationship with God. There are points of cross over between our roles and aims, and that of our local schools and teachers, although there are also distinct differences. But in creating spaces for children and young people to flourish it is vital that we play our part in supporting our local schools, and the teachers who carry the weight of responsibility to care for and educate children and young people.
How can I help you?
During lockdown, our family resorted to educating our children in (a slightly censored version of) some of the classic (and less well known!) sitcoms. When we reached 'The Brittas Empire,' we were reminded of the greeting Brittas taught Carol to use at the main desk; "how can I help you?" Traditionally, in our school's ministry, we fall into the trap of telling schools what we can do for them, and wonder why they never take us up on our offers! The reality, as we've already hinted to above, is that schools do not share the full aims of the local church, even in a church school environment, and are not simply places to extend our plans. When we enter their space, we must be mindful of this and work to serve them.
In recent months, I have known friends and colleagues who may previously have offered schools a monthly assembly or weekly lunch club take a different approach; asking the school instead "how can I help you?" This has led to shifts as reserve lunchtime supervisors, which in turn has led to conversations with huge numbers of children; "I know you, you run the youth club on Fridays!" and informal playground meet and greet with the local clergy, which in turn has led to a regular staffroom chaplaincy. These new, creative approaches to schools ministry are not the whole picture, and there remains a place for assemblies, RE lessons, lunch clubs and church visits, but they may lead to something even more exciting and helpful to all.
Pray, Pray, Pray
As we think about the immense pressure on our teachers and local schools, are we regularly praying for them in our churches, our team meetings and in our personal prayer time? Praying for the local schools on a Sunday morning reminds the rest of the congregation to do so too. If you already have a good relationship with your local school, it may be appropriate to ask them what you can be praying for. Alternatively, ask some of the children in your congregation, or any teachers you may have what they would like you to pray for. You could also prayer walk around the perimeter of the school at a weekend or afterschool hours, at a time when your presence will be a blessing and not a nuisance.
Be Good News
We are called to be salt and light in our communities, not simply doing good deeds for the sake of it but pointing to Jesus as the ultimate Good News. There are lots of little ways that we can serve and bless our local schools, being good news, and being ready to give a reason for our service, when we are asked. You could ask your local school for a wish list of resources they may be seeking at this time when funding is stretched or turn up on a teacher training day with a tray of doughnuts, simply to bless the staff there.
Remember, any work we do with our local schools will not be without its difficulties. There are differences in our roles which cannot be ignored, but a significant part of our role is simply to be good news. For our teachers and schools, there is a lot of bad news around them right now, we need to shine a light in those places and be bringers of good news.

Becky May is a former Primary School teacher, founder of The Resources Cupboard, Mum to two no-longer preschoolers, who now has the Sophia the First theme playing on repeat inside her mind!
View full Profile