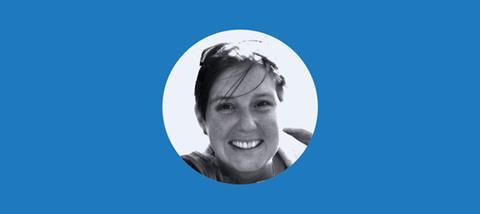 Working with young people was always going to be a big part of my life. My first job was during the summer holidays with YMCA Daycamps when I was in sixth form. I then spent three amazing years as a youth worker in Hong Kong.
From there, God called me to the very thing I had tried to avoid. I am a vicar's kid myself, so I swore I would never be a vicar or marry one. Never say never to God! I met my husband Ed while we were both students at Trinity College in Bristol.
Reaching out to families seems the most natural thing in the world at the moment. Being a mum can be all consuming so my ministry in this season of life has to involve my kids! My kids are a far better witness than I could hope to be. They have a contagious thirst to know God more and to hear from him. We feel called to this as a family.
Ed had always felt called to chaplaincy and the navy in particular. So, on finishing his curacy, it was the obvious next step. Being a 'bish' (chaplain) in the navy is an amazing job. You assume the rank of the person you are talking to, so are able to get in between the hierarchical structure in order to help those who need support.
It's tough letting your husband go into a situation where you know his safety could be compromised. I know our children are worried about him dying (yes, I have hidden our game of Battleships). While I was at Youth Alpha last week my 5-yearold had a profound conversation with our friend who was babysitting about how she missed Daddy but was proud of him as he was there to "help other people's daddies on the ship".
On deployment day I was astounded by the reaction people had, knowing we were the 'bish's' family. Many had sought him out at the families' day, and he was able to reassure anxious parents and spouses that their loved ones were OK, that he would always be there for them, and yes, he would chase them to send home recordings of them reading kids' books!
He is currently on a seven-month deployment and we are all missing him. Deployment takes its toll on families, and days like today when I know he is in a danger zone are tough, especially trying to hold it together for the kids and carry on working.
Deployment takes its toll on families
As a families' minister it's added a whole different dimension to my ministry. My naval mums at toddlers have something to recognise in my role as the bish's wife and are able to chat about life. Several of my youth have parents in the forces, so a leader who gets what it's like makes a difference. So many of my congregation and those I meet in the community have naval connections, and it's been a real blessing to have their support and to be a support as we muddle through together.
We had a concert the other night with patriotic songs in honour of the 100th anniversary of the First World War. I was unprepared for how Ed being deployed made the bravery of those soldiers so vivid. As a child Remembrance Day felt like it was about history - something we learned about but that didn't really touch me emotionally. The weight of Remembrance Day has certainly been very different these past couple of years as the potential of personal sacrifice, however small, becomes a distinct reality.
We know the role of our armed forces is vital to help in maintaining peace, to keep trade routes open and to strengthen our alliances with other countries. We forget how young so many servicemen and women are as they head out on their first deployment, and that they live in cramped conditions and work really hard.
It affects me as I serve families here that all those we remember on 11th November died for our freedom now. The young people I work with are so aware of what's happening in the world. When we ask in Prayer Spaces "If God was real, what question would you ask him?" many ask questions about injustice, terrorism and war. Young people are inspired by Remembrance Day not only by focusing on the past, but by realising that people all over the country are still sacrificing their lives for all the freedoms we enjoy.
Rememberance Day brings home that cornerstone of our faith that if Jesus would do that for us, surely we cannot remain unchanged. Ed and his shipmates would lay their lives down for us, and we have a duty to serve our God and communities in a way that honours this sacrifice. So I will have an extra tissue at the ready as we stand to remember, and an open door to all who might need that extra bit of support at this time.
Jo Northey is taking up a role as a pioneer families' and fresh expressions minister in Emsworth.