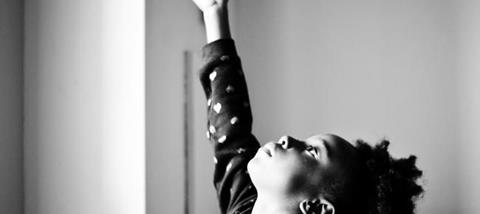 I had a text from a mum friend before church, "Have you got crackers – I can't survive church without them, and we are out." I didn't have any, but I totally understood the question. Church with little ones (and particularly under 3s) is hard.
Round 1 - getting out the door. It can feel like you are packing for a family holiday by the time you've remembered wipes, nappies, snacks, juice, blankey, change of clothes … All so we can blow their routine and then make the journey home with the windows open, playing loud songs so they don't fall asleep before we've got some food down them.
Round 2 – in the church building. Do the people at the front remember what it's like to have small children? The lengthy prayers and notices before the children go out suggest they've forgotten! Whenever anyone said "let's pray" I used to hand our children boxes of raisins (our cracker equivalent) and wonder if, for the rest of their lives, prayer would always make them salivate and smell dried grapes?
Round 3 – the crèche room. Having survived the challenge so far we make it to the warm and cosy sanctuary of the crèche room. I feel as much like crying as my child does. Will it be the physical wrestle, or the emotional wrestle this week? Will they stay? Will I stay? Will I leave, with everything going so smoothly that I worry – surely my child should miss me? Will I leave with everything not going smoothly and spend the rest of the service feeling guilty - Is my child OK? Are the crèche leaders OK? Will I end up trapped in the crèche room wondering why I didn't save myself the bother and stay at home where we could have played with the same toys and stayed in our pyjamas!
Exhausted yet? Welcome to the world of a crèche parent!
Parents
It's tough - Those annoying people with older children, who sleep at night, have forgotten what it's like. That may not feel like good news, but actually it's reassuring. One day you will have forgotten what this feels like, too! There will come a day when you no longer need to take a nappy bag, raisins or a buggy to church. Remember, this too shall pass. One day you will probably be the person waffling at the front about a forthcoming evangelistic crochet event, wondering why that toddler is making so much noise.
It's worth it - Blowing the routine and letting them eat their own body weight in biscuits for one morning a week shows your little one that Jesus matters. He matters more than sleep, and more than how we look (I once went to church with my dress on backwards). It shows that we need to be with others to encourage us to keep loving and trusting Him even if it takes monumental effort.
It's helpful – You are coming to church to see your God-given family. This roomful of people are here to help you. Some of them have what you don't – time and energy. Some of them would love to help you, but think they can't because they aren't parents. Let them help - "Please could you hold him while I drink a cup of coffee that's warm?!" This living for Jesus thing is not a competition to be the yummiest mum. Share with one another; laugh together; find someone who is one step further along to help you. We are meant to need one another and to need Jesus together.
Crèche leaders
You are the beacon in the darkness. Your smile on the door, your reassurance that you WILL fetch a parent when the meltdown lasts too long, your calmness, your love for their little one, your emergency supply of wipes, tissues, nappies and crackers is worth its weight in gold! You were my sanity at that stage; you are for those you serve now.
Church leaders
One day you will probably be the person waffling at the front about a forthcoming evangelistic crochet event, wondering why that toddler is making so much noise.
Please remember how hard parents are trying. Please welcome and make space when they are late and frazzled and be happy that they made it! Please keep it snappy when the little ones are in. You could go further and make it child-friendly when you introduce a congregational song. Hold up a crown when you tell them we are going to sing about the greatness of God – "He deserves all the crowns". Tell the little ones to look at the grown-ups' faces as they sing – "I bet Daddy doesn't sing like that often; these people really love Jesus don't they?" Even the youngest children are part of your church family – help them feel like it.
So - You may not be able to do church without crackers, but you're much more likely to feel crackers without church!
Parents, leaders, ministers – remember that we are family. We share a heavenly father who counts these little ones as precious, and brings us together as His trophy cabinet of grace, that together we might know the love of Christ for us in a more deep, real and lasting way.
"Now to him who is able to do immeasurably more than all we ask or imagine, according to his power that is at work within us, to him be glory in the church and in Christ Jesus throughout all generations (including crèche) for ever and ever." AMEN!!!
This blog was originally published by Faith in Kids, who provide training for children's workers and parents.